Testimonials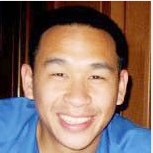 The Convertible Solutions multiloft paper has helped our business provide a high quality look and feel to our  business cards and postcards. We use our HP Indigo 5600 press and have used a variety of the different papers so that our customers have a lot of great choices. It's helped our sales by offering these products because our customers know that we can print on insanely thick stocks. There is no product like this because of the duplexing technology this paper has. With this paper we're able to duplex without putting all the hard work with manually putting glue between sheets and having to worry about the glue getting on our cutters.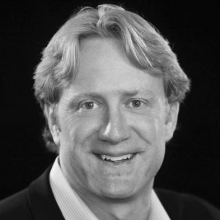 "I just received my MultiLoft business cards, they stand out and help us stand out.   I like the color selection, blu raspberry inserts worked for us.   The cards are significant and stylish-- they are awesome."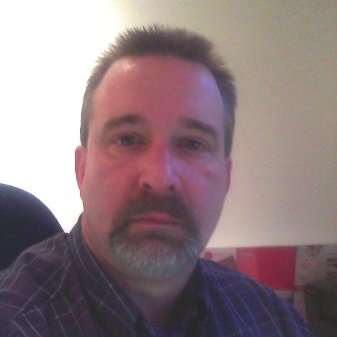 "Before learning about #1204 Double Thick, when a customer specified a 24pt Substrate, our only option was to print offset. Now we are able to accommodate our customers substrate needs for thickness and still print on our digital press without spending a lot of time and make ready waste on our offset presses. We have had no problems on producing this substrate & the quality has always been above standards. The staff at Convertible Solutions are very attentive & go out of their way to see to it that we are taken care of with each order or inquiry."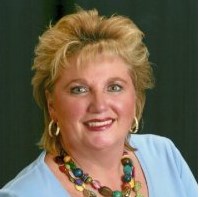 Our first order with Convertible Solutions was in 2006. We've purchased the Response Self Mailer product consistently since then and love this product! The pre-converted products fit so perfectly in our digital variable printing world. We print on our Indigo presses, then Fold 'N Go and it's out the door, ALL in the same day. We're pleased to offer our customers this turnkey solution; it's a complete package for digital variable data print runs.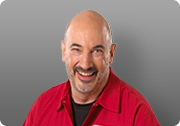 Great job! Remarkable job, thank you very much.
Totally appreciate it. Thank you.
Excellent — We're very satisfied!!
The product works very well! Everyone at Convertible Solutions has been pleasant and very knowledgeable! We are excited to have Convertible as one of our top quality vendors!
We initiated a seasonal contest for our customers and wanted to print a flyer that had an attached entry envelope. Convertible Solutions pre-converted Response Self Mailer fit our need. Our printer, St. Clair Graphics, printed them on their Heidelberg 4/color GTO offset printing press. St. Clair Graphics' pressroom and bindery were pleased with the results. They were very impressed with the quality and ease of use of the product. I was impressed with their product as well. Convertible Solutions was helpful and easy to work with. They are great!
Loved the heavy stock paper. It made your business card stick out of the pile every time I browsed through my stack of cards from Graph Expo.
"The MultiLoft business cards are perfect for MinuteMan Masonry. Guy says what he builds lasts forever - which is like these very sturdy cards. Everybody does a double-take when he hands them out. They always get commented on and definitely stand out from other cards. The print quality is excellent as well and the color insert is a very cool detail."
My purpose in writing is to let you know how pleased we are with the recent order of custom laminated and perforated ID card blanks supplied by Convertible Solutions.
We received excellent customer service and support through each stage of the order process including estimating and assistance with the design of the card blanks! We appreciated your availability and responsiveness to our questions and concerns as this was a large order.
Brenneman Printing has worked hard to build a customer-centric culture and we appreciate having trusted partnerships with vendors like Convertible Solutions who share the same philosophy and values. Thank you Nathan and Louella for the personalized service and attention to detail.
We are proud to inform you, that we have done our first customer mailing with the products from Convertible Solutions. We used the FG EU 3300 Selfmailer Coupon.
19. December ,
2 PM in the middle of Germany; printing approval from the customer.
2.05 PM data is on the RIP of the INDIGO 3050.
2.15 PM 200 mailings are printed in 4/4.
2.20 PM the trimmed sheets are getting folded. Everything is pressure-sealed and stamps put on the mailer.
3.30 PM the post car is leaving the company and the mailers will be delivered at the post office.
3.45 PM in Germany...and my hair is still perfect! 🙂
On Saturday 20. December the recipients of the mailing are glad to be receiving the information and coupons!
I appreciate how fast Convertible Solutions processed my order. Our cartons of pre-converted mailers arrived with perfect timing. We were able to continue with production without a hitch. Their products work great for our portrait customers, we print their personal images and the order envelope ALL IN ONE pass on the press. We are saving time and effort running their products!
We purchased the sheet-fed Presentation Folders late last year, the one-piece folders. As you might know, a presentation folder job is typically limited to large runs and long turn times. Not with THIS presentation folder! We were able to print one day and ship the NEXT day, all at an exceptional price. Quality Printing is proud to offer this quick turn Presentation Folder product to our customers.
The Convertible Solutions Fold 'N Go product has produced amazing results for us. We targeted our top Fan Club members in our customer loyalty database and saw very strong response. By incorporating lots of personalization we increased response and were able to track who responded to which offer. The bright clear colors and attention getting format pulled better than previous tests and generated a lower cost per response. We'll be using this again!
I used Fold' N Go for the first time to save on our costs. In one piece we were able to accomplish several goals; four color, a perforated membership panel, attached envelope and addressing, all in one. The paper, the color, the turnaround time, the ability to personalize each one and the price, made this quality product fit our needs and budget. The staff at Convertible Brands is friendly, helpful and professional.
Berlin, 10th of August :
Polyprint rings in the future with Fold 'N Go paper of Convertible Solutions.
The Berlin service provider Polyprint goes with a new B-to-B-Internet portal at the market: Selfmailer24.de offers agencies and middle-class businesses the possibility to form quickly and simply a Selfmailer Online. Manager Stefan Meiners explains: "in the present time, marketing budgets are becoming tighter, it is important to offer a low-priced medium for the digital market."
"We printed the using Fold' N Go papers of Convertible Solutions. No costly steps in the processing are required. The related paper already is perforated and already has glues applied, and other processes before the paper is printed. That makes the production of the Selfmailer especially quick and economical. Today printed, at the same day — and tomorrow already at the customer! — That is "on demand"!"