Product Description
Now 200 sheets/carton!
The removable front panel is a fun and interactive way to engage your customer and reveal graduation announcements, engagement photos, baby pictures, contest winners, and any other static or variable data you choose.   And at twice the thickness of a typical "thick" postcard, the Fold N' Go Reveal Card will catch the eye and the fingers of your prospects and dramatically increase response rates.
24 point Fold N' Go Impact cards were designed to run through standard digital presses.   Perfect for short run and variable data jobs!
Each 18 ½ x 12 inch (305mm x 470mm) press sheet is 12 points* thick with cohesives on the back and a perf down the center.   When folded at the perf, the front and back of the postcard seal together to create an impressive 24 pt card. The sheet prints easily in most digital presses and can be folded with a typical bindery folder.
The Fold N' Go Reveal Card is die cut with a secure window and each sheet produces 2 cards at 8.5 x 5.5 inches (216mm x 140mm) each.
After printing, the sheets can be UV coated on the outside to add gloss and protection.
**All Convertible Solutions Fold N' Go mailers require 300psi to seal properly.   Relying on your folding equipment to seal Fold N' Go mailers will result in the pieces coming open during mailing.  These mailers MUST be trimmed AFTER folding at a minimum of 300psi to ensure proper sealing.
**View pricing in cart or call 866-832-0217 with questions.
Sample 1 (Outside)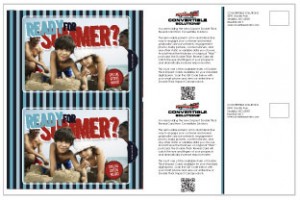 Sample 1 (Inside)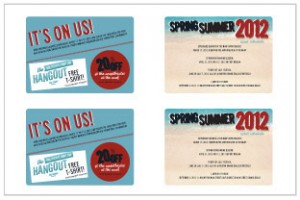 Sample 2 (Outside)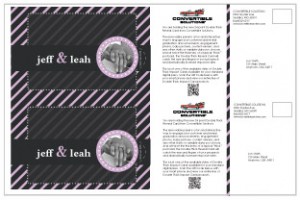 Sample 2 (Inside)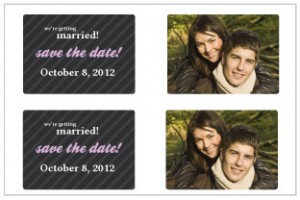 Online prices include 1% prepay discount.
Template U.S.
* Depending on availability at the time of production, this product may be produced on an 11pt Matte Cover stock.