Product Description
The 1002 Return Mailer is suitable for many different market segments. Use it for customer surveys, direct debit authorizations, contracts, sweepstakes…the uses are endless.
We've combined a mailer, with a response page, and a return envelope all in one sheet to efficiently get return response.
**View pricing in cart or call 866-832-0217 with questions.
**All Convertible Solutions Fold N' Go mailers require 300psi to seal properly.   Relying on your folding equipment to seal Fold N' Go mailers will result in the pieces coming open during mailing.  These mailers MUST be trimmed AFTER folding at a minimum of 300psi to ensure proper sealing.
online prices include 1% prepay discount.
Outside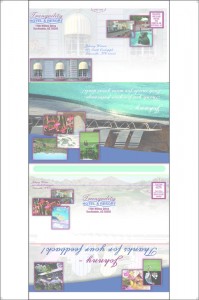 Inside