All blogs
5 Steps to Keeping Your Customers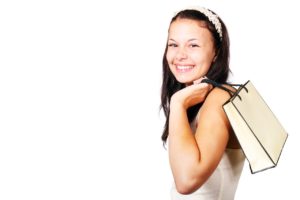 Why do customers leave? For any number of reasons. They may choose a competitor because of price or dissatisfaction with your company. They may feel they get a better deal somewhere else or just want to try something new. Customers can be fickle. Here are five ways to retain them.
Plan and budget.
Customer retention must be given proper attention in your marketing plan and budget. Develop a comprehensive plan that includes tried-and-true print as well as social media. Retention programs often have a better ROI than customer acquisition campaigns.
Start retention efforts early.
After the first sale, mail a "thank you" note with a satisfaction survey. Provide an easy response form that captures the client's product and service needs, as well as the anticipated date for the next purchase. This will provide insight into your company's strengths and weaknesses and give you key intelligence regarding what it will take to keep your customers coming back.
Personalize your message.
Print newsletters and postcards enable you to deliver a customer-centric message based on buying preferences or past purchasing behavior. Customized offers and targeted content create personal connections.
Wake up dormant customers.
Re-establish the conversation and help former customers see why they bought from you in the first place. Sending a "we haven't heard from you lately" postcard is a low-cost way to re-engage.
Create a competitive advantage.
Your most valuable asset is your customer list. Happy customers are open to upsells and cross-sells. They don't always need special offers to continue using your product or service because they've already accepted your value proposition. Plus, they attract other customers through word of mouth and referral programs.
Customer retention is a necessary, cost-effective and profitable element of your marketing strategy. Through adoption of the right customer practices, you can keep those customers where they belong—in your pocket.