All blogs
A Piece by Piece Profile
Build a strategic database by collecting data and monitoring for segmentation.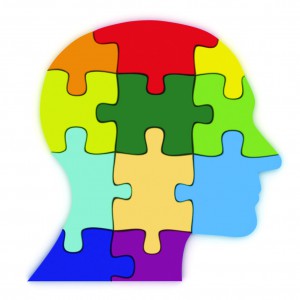 We know how important branding and competitive differentiation is. We know how critical tracking and measurement has become. According to new research, however, data collection and monitoring for segmentation tops them both.
According to Experian, 61% of marketers say collecting and managing structured and unstructured data is a business challenge. Compare this to tracking and measurement (44%) and branding (39%). Both of these measure high, but segmentation is higher.
Where and how can marketers improve their segmentation? It starts with a simple where, what, and how.
Where
Where do you get the data for segmentation? You can always purchase new lists and append existing ones, but make sure you are tapping into all of the available resources to collect data you already have first.
Where are top marketers getting the data they use for cross-channel communications?
 Physical store 42%
Face-to-face 60%
Website 73%
Mobile website 36%
Mobile app 35%
Catalog 24%
Call center 54%
Other 14%
Are you taking advantage of all of these sources? Even if you don't have a physical store, we all have face-to-face interactions. We all have websites. We've all got transaction histories. The next step is integrating this data into a centralized database so it can be used for marketing.
What
Next is to make sure you are collecting the right data. Every target audience will require different variables to make your communications relevant to them.
What data are marketers currently tracking? According to Experian, nearly all are collecting ZIP codes and first and last names. Fewer are collecting country, phone number, and date of birth. Even fewer (but still more than half) collect gender and mobile phone numbers. If you are tracking these data, you're in a better competitive position than many.
How
There are three levels of segmentation: simple, mid-level, and sophisticated. If you're not a data guru, start simple. For example, 76% of brands collect birthdays, but only 35% have birthday programs in place. Here is simple, implementable segmentation that will increase customer engagement and boost customer loyalty by using the data you already have.
Likewise, location. Nearly all marketers have the physical address of their customers. That can be used in direct mail, email, and other communications to grab attention. "Pets in Houston, TX, love our treats!"
Other options include targeting messaging by market vertical or job title. You'll communicate with a director of facilities differently than you will the director of finance.
Segmentation doesn't have to be complicated, but it does have to be strategic.