All blogs
Analyzing The Benefits of Social Media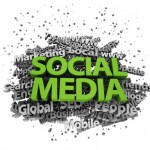 We've been using social media for the better part of a year now, and it has proven itself to be an indispensable tool for us. We use social media for both research and networking. Through our activities on Twitter, LinkedIn and Facebook, we have faster and more thorough access to the thought leaders in our industry and the topics that interest them. We are more aware of their needs and they are more aware of how we might fit into the solution to those needs.
Listening has always been an incredibly important part of business. Social media makes it easier to do just that. Trade shows and conferences are much friendlier events in the age of social media. We have the opportunity to see people face to face that we have already been conversing with online. People are visiting to discuss a specific interest or to see a product that they have already read about. We meet fewer people that haven't already heard of us, but when we do, we invite them into our social media conversation to continue building the relationship after the show.
One of our biggest areas of focus with our social media is the sharing of interesting news about photo books and direct marketing selected from the the best posts throughout the entire internet. Since we began sharing these stories as well as our own content, we have seen a growing interest in our Twitter feed and increased traffic to our web sites. This has led to more requests to develop specialized paper solutions and more orders of our standard products. We've been able to establish ourselves as a go-to source for knowledge in our industry, building our reputation and bottom-line.
It's difficult to imagine a world before social  media, and the future in this realm is bright. We see social media becoming a business core competency that determines which companies succeed and which ones don't. Companies that understand and use social media well will be able to find new product ideas faster and introduce new products faster and more effectively. Facebook, LinkedIn, Twitter, Pinterest and similar sites will not replace direct mail or broadcast advertising, but they will play an increasing role in multi-channel campaigns by leveraging brand advocates to spread the message far beyond the initial audience.
How do you see social media influencing your business strategy?