All blogs
Celebrating 16 Years of Digital Printing Innovation!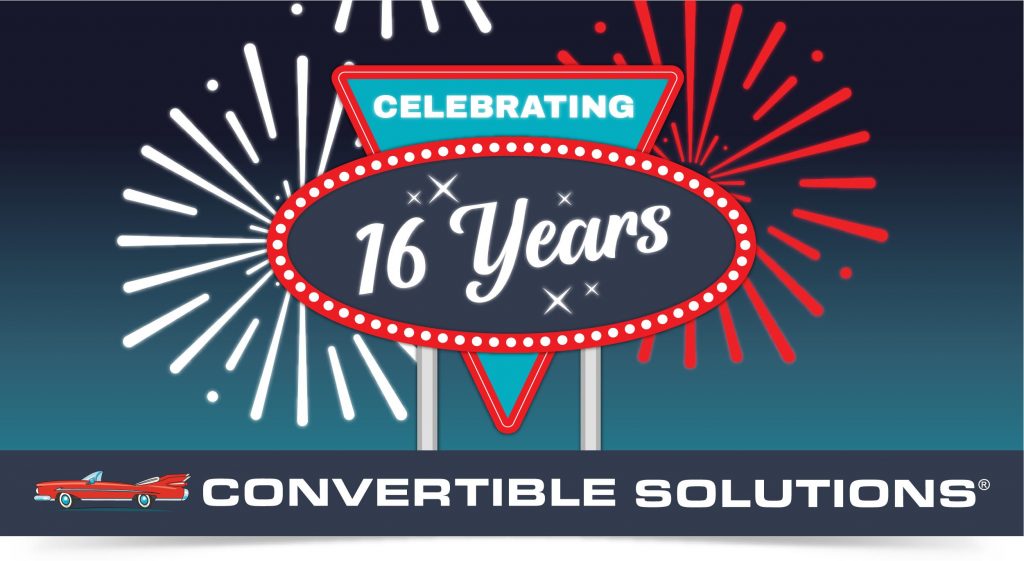 During the profoundly complicated year of 2020, we forgot to celebrate a major milestone for Convertible Solutions! March of 2020 marked 15 years (now 16 years in 2021) since Convertible Solutions was first established in 2005 and began developing innovative products for the digital printing industry.
At Convertible Solutions, our very name has been the most succinct description of our mission: finding innovative solutions to challenges in the digital printing industry through developing pre-converted products for more streamlined, cost effective production.
Born out of production challenges faced by our parent company, Inter-State Studio, Convertible Solutions has since expanded over the years to include a second international office in Germany, and has fine-tuned our product offering to include several unique product lines:
MultiLoft®, our signature line of cohesive-coated sheets that can be mixed, matched and fused together using a standard trimmer for ultra-thick, unique finished pieces.
TRU-Flat® Panoramic™, booklets that utilize MultiLoft cohesive technology to create continuous, staple-free spreads in page counts not possible through saddle-stitching.
Fold 'N Go®, a unique series of mailers that come pre-perforated and pre-coated with adhesive – simply print the individual sheets, fold, trim, and mail!
We look forward to many more years of creative product development and partnership with our cherished customers!