All blogs
Convertible Solutions Advice: Picking A Photo Lab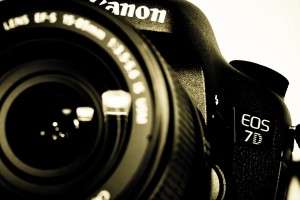 Last month we talked about how to get started as a photographer. So, what can you do with those pictures you've taken? Glad you asked. Here are five steps you can take:
The first step is to check out the ads in magazines like Professional Photographer and Rangefinder. Labs advertising in these magazines will be able to serve any needs you have and answer any questions.
Make sure the lab you're considering has a wide variety of high quality products to offer. Not just prints but also albums, gallery wraps, metal prints and press printed books and cards. You will need the full range to grow your photography business.
Many labs offer educational opportunities. Ask your considered lab what kind of educational events it offers or sponsors. This will allow you to be a part of a community continually improving itself.
Get to know your lab socially. Visit them on Facebook and follow them on Twitter. This will allow you to figure out what their community is all about. For an example of a great Facebook community check out Black River Landing's Facebook page.
Finally, if you have the time and means we highly recommend checking out one of the major trade shows for professional photographers. This way you can get up close and personal with the labs; talk to them and test out their products as well. A couple we'd recommend are Imaging USA held in New Orleans, January 15-17 and WPPI in Las Vegas February 16-23.
Have we given you some good ideas? Need some further clarification? Talk to us in the comments.