All blogs
Convertible Solutions at Drupa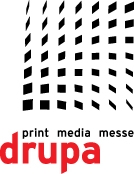 Printing professionals attending Drupa 2012 next month can visit several booths to see specialty paper products from Convertible Solutions. Drupa, the world's largest printing equipment exhibition will be held at Messe Düsseldorf in Düsseldorf, Germany May 3rd through the 16th.
The Convertible Solutions team will be demonstrating the TRU-Flat binding method for Panoramic lay-flat photo books in space D60-6 inside the HP Indigo booth in hall four. They will also be showing all of the different variations Double Thick Impact cards and samples of other preconverted substrates for personalized marketing.
Mohawk will be showing Panoramic papers along with the rest of their newly restructured line of fine papers in booth A47 on level one of hall seven. The Panoramic display includes press printed books made with the new proPhoto Lustre Pearl paper that simulate the look and feel of metallic silver halide albums.
In booth A11-2 in hall 15, On Demand Machinery will be demonstrating an automated system for making lay-flat books with Panoramic paper. The machine scores, folds, stacks and tacks Panoramic books blocks at a rate of 100 books per hour. The new system was first shown at Dscoop last month where it generated significant interest from the major photo book companies in the United States. This will be its first exposure to an international audience.
The Panoramic TRU-Flat process is designed for photographers, architects, creative professionals, and those that want to deliver an exquisite visual impact. Designed to run on digital presses, the pages lay perfectly flat when the book is finished and deliver stunning digital photo reproduction without the traditional gutter running down the middle of the page. Artists, art galleries, museums, high-end product catalog designers will love the ability to lay out their pages without concern for images getting lost in the gutter.
Double Thick Impact Cards enable the printing of 24 point postcards on HP Indigo, Kodak Nexpress, Xerox iGen and other digital presses. The Double Thick Impact Cards are designed for photo studios, imaging labs, printers and direct marketing companies that want to combine variable data or short run printing with the tactile impact of an extremely thick postcard.
Convertible Solutions designed the Double Thick Impact Cards to run through standard digital presses. Each press sheet is 12 points thick with cohesives on the back and a score down the center. The graphics for both the front and back of the postcard are printed on the front of the press sheet. When folded at the score, the front and back of the postcard seal together to create an impressive 24 pt card. The sheet is designed to print easily in most digital presses and can be folded with a typical bindery folder.