All blogs
Convertible Solutions Introduces PURL's
When you do business with someone online, it's always better if your hassle is minimized. It shows that the vendor knows how to put its customers first in every way and that they really care about you as a customer. These are two primary reasons we're introducing PURL's. Don't worry. We're not getting into the jewelry business. What we are doing is introducing a better way for you to interact with us.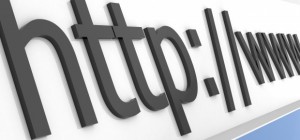 A PURL is a personalized URL; a unique web address that has been created and personalized just for you. When your PURL address is included on a direct mail piece or an email, you can easily go to your page to learn more about about a product online, request a followup phone call or ask for samples. Since the entire webpage was developed specifically for you, you don't need to type in your name or address.
We're using PURL's as a way for you to learn more about our Double Thick Impact Card and other products we offer. Additionally, we're offering them as a service for printers who purchase our products and wish to develop cross-media campaigns that include print, web, email and mobile personalization (which is incredibly important in today's marketing world).
Our sister company, Inter-State Studio and Publishing is also utilizing PURL's in its direct mail marketing for school photography, yearbook services and planners for schools and families. We believe this will make purchasing these products a smoother; and ultimately a more satisfying experience. Have questions? Call us today! What are some of the best ways you've experienced personal customer service online?