All blogs
Convertible Solutions Presents "Finish Before You Start" at DIMA Conference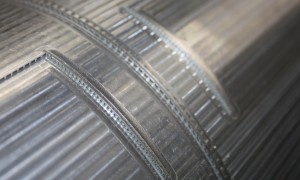 "I have one piece of advice for digital printing companies and professional image labs with high quality finishing and bindery needs: Finish before you start!" These words of wisdom, from Convertible Solution's David Williams, are part of a paper on pre-converted printing substrates that he will present at the DIMA conference at Bally's Las Vegas at 10:45 on Monday, January 9, 2012.
"The value of a printed piece is greatly influenced by how it is finished after it is printed," explains Williams. "But finishing and binding add complexity that doesn't fit well into a digital workflow. Pre-converted substrates have most of the finishing steps completed before printing to save a printer both time and money."
The presentation, part of a DIMA track planned by the Society of Imaging Science and Technology and colocated with the Consumer Electronics show, will cover cohesives, perforations, scores and other pre-conversion techniques and how each impacts the final product. Examples of pre-converted substrates will be shown along with explanations of how they can be used to make everything from postcards to lay-flat books.
We look forward to seeing you in Las Vegas!