All blogs
Make Economical Paper Purchasing Decisions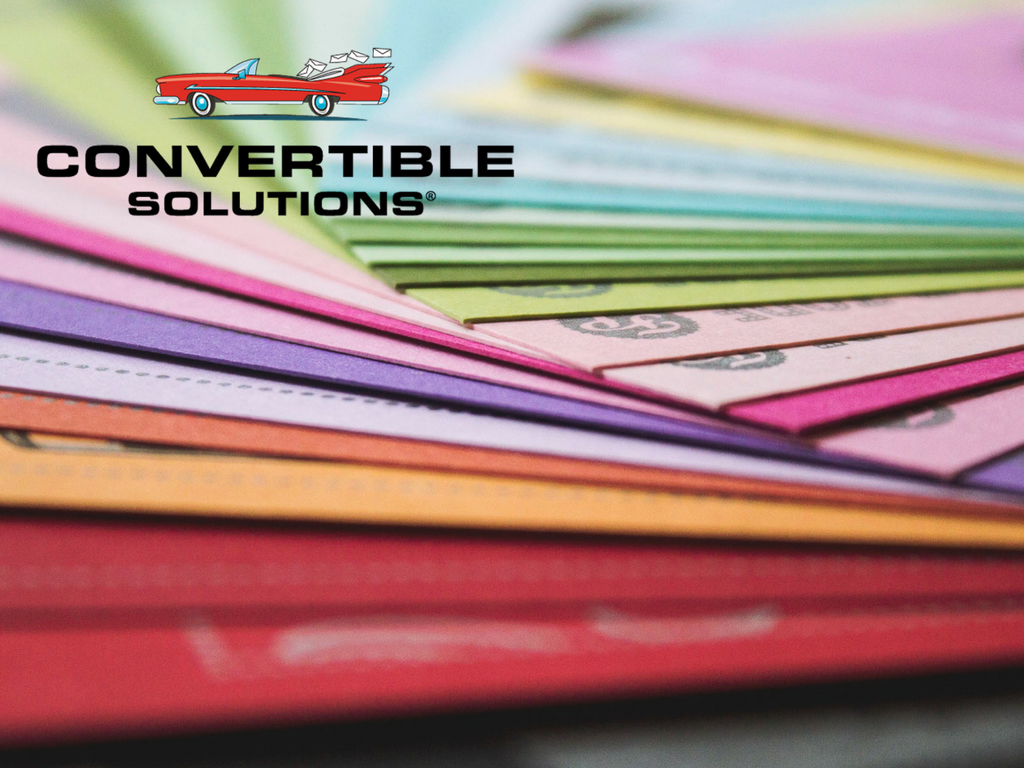 One of the biggest expenses in any direct mail campaign is paper, so planning wisely can help you stretch the dollars in your marketing budget. Here are some simple ideas for specing paper that can reap huge dividends in both creativity and cost.
When we think about paper, the first thing that often comes to mind is aesthetics: brightness, texture, and decorative elements. Watermarked linens convey gravitas. Less bright stocks with imperfections reflect environmental responsibility. Super bright whites and smooth textures convey a professional image.
Designers use these characteristics to elicit an emotional reaction from their audiences. However, many of these stocks carry a premium price tag, often 20% or more. By making a few adjustments, you can often get a great stock with many or all of the same characteristics at a lower cost.
For example, you might be looking for a 100% recycled paper, when a percentage of recycled content will do. Stocks with 25%, 30%, or even 50% recycled content will provide you with an environmentally responsible image, often at a lower cost. You may want to consider alternatives to uncoated stocks, as well. Many designers specify uncoated paper thinking it is less expensive when, in fact, the opposite is often true.
Coated stocks are produced in high volumes, so the market dictates the price. Many clients are surprised by the variety of coated paper available to them at lower prices. Sometimes keeping down cost might be as simple as ordering the same stock from a different mill. Other times, it might require a calculated decision to choose a different but compatible stock, such as one with a lower basis weight or lower brightness.
So before specing your paper, let us help you do some planning. You might be surprised by how much money you can save.