All blogs
Direct Marketing in the Culture of "Me"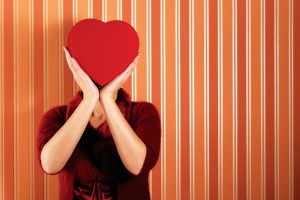 One of the buzzwords in direct marketing these days is "customer-centricity," or how a company aligns itself around the needs and preferences of its customers. Whether that's in print marketing, email marketing, a customer's online experience, or mobile-friendliness, it's all about marketing in the culture of "me."
Understanding customer-centricity is critical to maintaining customer relationships. Even if you've been great at this in the past, keep pressing forward. According to data released by McKinsey, as much as 70% of a customer's buying experience is based on how the customer feels he or she is being treated right now.
How do you maintain that positive engagement?
According to a 2014 survey by the CMO Council, here are the top three ways customers see a brand as being customer-centric:
66% cite quick response times to customer requests or complaints.
47% say products that reflect a customer's own needs and wants (which likely includes personalized offers).
36% see "always on" access to products, account details, profile information, and customer support.
How do you achieve those goals?
It takes internal cooperation, multichannel integration, and data. Each involves different marketing channels – print, email, online, and mobile — an integrated, branded approach to multichannel communications, and a strategy that incorporates all departments of your organization, including customer service, marketing, and IT.
It also requires a commitment to gathering and collecting customer data. While 30% of marketers surveyed say their customers do not expect a 1:1 experience every time, 63% say their customers' expectations for personalization are higher than ever.
This gives you an excellent opportunity to stand out. Only 5% of marketers surveyed feel they are excelling in the delivery of a data-driven, personalized experience.
That's a big, soft pitch down the middle.
You deliver the personalized experience your customers want and you'll slam a home run right over the fence.