All blogs
Convertible Solutions Advice: DIY Photography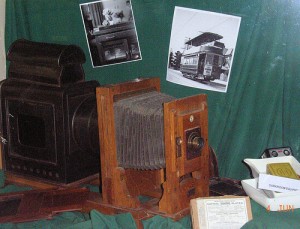 Everyone wants to do things for themselves today. Landscaping, home repairs, auto work, the list goes on. An area that's exploded recently is photography. We've got a few quick tips on how to get started on the road to becoming a great DIY photographer:
Determine What You Want to Photograph: This seems like a pretty simple idea, but you have to figure out what it is you want to photograph. Products? People? Animals? Aliens? Focus in on what you want to photograph to be successful.
Determine Your Style: Are you Ansel Adams or more Jean-Marie Bottequin? Do you find yourself trending towards the artistic or the journalistic style? As you answer these questions, you'll be able to figure out what kind of camera best suits you along with the style that best represents you. That will help you become the best photographer you can be.
Determine Your Camera: This can (and probably should) be determined mostly by your answer to our second tip, but discovering which camera you are most comfortable with can also help determine your style. Do you like digital cameras or are you old school and go with film? Long lens or short lens?
There's much to consider when becoming your own photographer, but one thing is for certain. When you're ready to put your album together, take a look at our TRU-Flat binding technology and what it can do for your albums. You'll be pleasnatly surprised.