All blogs
Does Your Database Need an Infusion?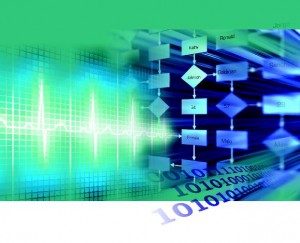 Give your marketing plan the boost it needs by improving the overall health of your database.
When was the last time you updated your customer or marketing database? A month? A year? Five years? Never? For marketers, their customer and prospecting database is their lifeblood.
This is the list of contacts and everything you know about your current and prospective customers that enables you to create targeted and personalized marketing pieces that sell your products and services.
Your marketing database might include:
Name and address
Email address
Mobile phone number
Past purchase information
Birth date
Age
Gender
Household income
Other demographics
For some marketers, their marketing database is nothing more than a mailing list. For others, it is a comprehensive marketing powerhouse that aggregates all of their customer and prospect data into a single, centralized set of data.
Although you may run your list through NCOA or CASS on a regular basis, when was the last time you really gave this database a second look? Added a new variable field? Broadened into a a new vertical market or geographic territory? Has it been too long? There are three primary ways you can freshen up your data.
Purchase a new list. One way to freshen your database is to infuse it with new names. That starts with profiling your existing data so you know who your best customers are. Then you can purchase a list of new names that look just like them.
Append an existing list. Perhaps you're satisfied with the set of names you have, but you are looking to beef it up with email addresses, mobile phone numbers, or demographics. Working with a third party data provider, you can append this list with just the variables you want. Most data houses do what is called a "triple check," which verifies the data in three different places before you buy it. This way, you can be sure of its accuracy.
Conduct your own surveys. You can do your own data appends through customer and prospects surveys using feedback forms, personalized URLs, QR codes to online forms, or other techniques. Ask your own questions and get the exact data you want to match your marketing goals. Plus, because these contacts have already communicated with you, they are prequalified as being interested in a relationship with your company.
Freshening up your database can really give your marketing a jolt. It gives you fresh, current information that enables you to create additional relevance in your communication with your customers. If you are personalizing already, it gives you new tools in your arsenal to deepen that customer relationship beyond what you already have.