All blogs
Finding the Perfect Blend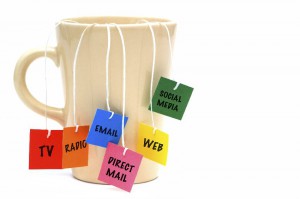 Carefully dissecting data shows each customer needs a different multichannel mix.
In today's complex marketing environment, there is tremendous emphasis on breaking down customer data into individual customer segments so communications can be targeted and personalized to preference and need.
But how finely do you need to break down your data? Sometimes more finely than you may think.
For example, in April 2014, Pew Research Center released data on Internet usage among U.S. Consumers aged 65 and older that really drives this point home. Within this demographic overall, Pew Research found that . . .
41% still do not have Internet access
53% do not have broadband at home
18% do not have smartphones
This tells us something important. Particularly for older retirees in lower income households, print remains a critical part of the multichannel mix.
For many, email may be highly ineffective and print may be the only way to reach them. With the low penetration of at-home broadband, even those in this demographic who do have email access may require text-only emails rather than the HTML versions most marketers send.
But don't jump to conclusions about this demographic. If you look only at the aggregate data, you get one picture. If you look at individual segments within it, however, the data can paint a very different picture.
Among younger, more affluent, and more educated consumers in the 65+ age bracket, the trend changes sharply. Within this group, Internet usage and broadband adoption is higher than for the U.S. adult population overall. For this segment, print is particularly important for high-end products (such as financial services), but email is equally important for marketing, both as a primary means of messaging and as a follow-up to print communications.
The differences between the overall demographic trends and those in this unique sub-segment dramatically illustrate the importance of diving deeper into your data. So before you reach out, know your audience, critical demographic factors that can influence preference, behavior, and channel usage trends within those segments, and make sure you have refined your database to address those sub-segments accurately.