All blogs
Finish Your Projects with Flair!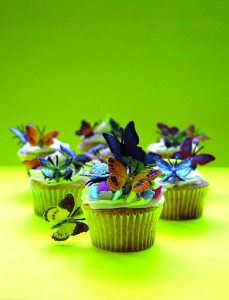 Are you leaving opportunity on the table? There are many inexpensive finishing techniques that can set your projects apart. Use them to make people want to pick up the piece. Create a lasting brand image. Really make a powerful first impression.
For example, instead of tucking product cards into a traditional envelope, why not try a folded die-cut self-mailer instead? In a plain white envelope, your open house invitation might easily be overlooked. But send a die-cut mailer in the shape of an automobile or piece of sporting equipment and you are pretty much guaranteed it will get opened. Or want to make photos really pop? Try spot varnish over the photos with a dull varnish everywhere else. Suddenly, the photos leap off the page!
Here are some great finishing techniques that can really make a difference.
UV coating. A high-gloss, very protective finish that creates a lot of pop and durability.
Soft-touch aqueous coating. A fast-drying, water-based coating that has a soft, velvety feel that people notice immediately. You'll see them saying, "Oh, wow!" and turning the piece over and over because it's so pleasant to the touch. Use it to draw customers into a clothing catalog, coffee table book, or children's book. Anything where physical touch increases the appeal.
Spot coating. Coat or varnish only to specific areas of the piece. You might highlight the logo or add gloss to photos. A new technique called strike-through coating allows you to create the look of spot coating with an inline process without the expense of additional plates and blankets.
Embossing. Embossing uses heat and pressure to create a raised impression on the paper. (Think "notarizing.") People tend to associate embossing with high-value documents, so you might want to use this technique to convey the idea of quality and permanence. Emboss on plain paper (blind embossing) or combine it with ink, images, or foil for an extra-special effect.
Foil stamping. The process of applying decorative foil to the paper to create brilliant metallic effects not possible with ink. Foil stamping can be combined with embossing to create a more striking three-dimensional image. Try embossing on book and report covers, branded documents, even logos.
Die-cutting. Use die-cuts to create unusual shapes, windows, and crazy fold-outs. Instead of sending the same old, same old mailer, create jagged edges, peep doors, accordion-style pulls. Give them something that really stands out.
Thermography. Produces an engraving-like effect using powder and ink. The powder is added to the ink printed on the paper, then the printed piece is heated and the powder/ink mixture dries to form a raised effect. Use it on invitations, business cards, and letterhead. Combine it with a die-cut to invite people to an open house or booth at your trade show.
Adding these little effects can make your piece really stand out and be remembered. They make recipients say "Wow!" They make them want to pick up the piece and interact with it. It doesn't cost that much more to have an impact.