All blogs
Five Metrics You Need to Know About Personalization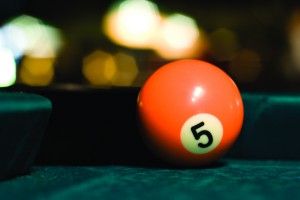 Whether for print or email, best-in-class marketers are using personalization. Below are five metrics about personalization that you need to know.
Best-in-class marketers use personalization.
In its study "Analytics for the CMO," the Aberdeen Group found that of best-in-class marketers (defined as those in the top 20% of sales and profitability), 39% are actively targeting offers to optimize marketing ROI. In addition, 30% are optimizing marketing activities at each touchpoint along the customer lifecycle.
Personalization boosts profitability.
Not only are best-in-class marketers using personalization, but they are experiencing 9.9% average year-over-year improvement in incremental sales lift resulting from marketing campaigns vs. 1.1% for the industry average.
Personalization boosts customer retention.
It is more profitable to retain the customers you have than to continually acquire new ones. Personalization can play a powerful role in boosting customer retention by making customers feel important and valued. Best-in-class marketers, which place heavy emphasis on personalization in print and other channel marketing, experience 9.5% average year-over-year increase in customer retention rate vs. 2.1% for the industry average.
Smart marketers use multiple channels.
Personalization is a powerful marketing tool, but you have to break through the clutter and get prospects' attention first. That means hitting customers at different times and through different marketing channels.
According to research conducted by InfoTrends, 53.1% of top marketers use three or more channels in a typical marketing campaign.
Best-in-class marketers track their campaigns.
According to the Aberdeen study, 43% of best-in-class marketers have processes in place to gain insight into the effectiveness of specific campaigns and channels. In order to achieve results like these best-in-class companies, you too should be tracking results, channel by channel, and capitalizing on what you learn by applying those lessons to your next marketing campaign.
1:1 printing is a proven marketing approach with a long track record of results. Not only is it smart marketing, but companies incorporating personalization into their marketing strategies reap benefits far beyond individual marketing campaigns into their broader bottom-line metrics, including sales growth and customer retention.