All blogs
Go Green the Easy Way!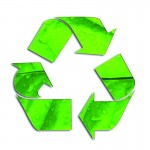 Quick! Name something you can do for the environment that is quick, easy, and really makes a difference.
Did you say buying environmentally certified paper? If not, you should. Not only do environmental paper certifications benefit the environment by ensuring that fiber is harvested legally and responsibly, but they actually help to promote the protection of forests. How do they do this? Read on.
Legal, Responsible Harvest
There are three primary environmental certifications for paper. These are the Forest Stewardship Council (FSC), the Sustainable Forestry Initiative (SFI), and the Programme for the Endorsement of Forest Certification (PEFC), an international umbrella organization. Each certification system uses somewhat different standards and covers different elements in the chain of custody, but they all focus on the long-term health of forests and protection of local communities.
FSC-certified paper, for example, requires . . .
• No conversion of forests or any other natural habitat
• Respect for international workers' rights
• No use of hazardous chemicals
• Respect for human rights with particular attention to indigenous peoples
• No corruption—follow all applicable laws
• Identification and appropriate management of areas that need special protection (e.g., cultural or sacred sites, habitat of endangered animals or plants)
Other certifications offer similar protections.
Buy Paper, Protect a Forest
Wait, it gets even better. When you buy environmentally certified paper, it also helps to grow forests, too.
How? Commercial forestry provides an incentive for landowners not to sell off for development. Nearly 60% of our nation's forests are privately owned.
According to Print Grows Trees, an educational arm of the Printing & Graphics Association MidAtlantic, one in five acres of family-owned forestland is owned by someone at least 75 years old. As these owners age, this land is being divided, sold, and transferred at an alarming rate, often for urban development.
In fact, Print Grows Trees reports that 55 million acres of forestland are owned by people who plan to sell or transfer some or all of their land in the next five years.
How can we protect these rich ecosystems? Give landowners an economic incentive to hang onto them!
Owners of woodlands have to pay taxes. Protecting these woodlands against fire, insects, invasive plants, and illegal logging adds more expense to ownership. When the land can pay for itself with selective harvesting and replanting of portions of these woodlands for timber sales, there's less chance that a landowner will have to sell to a developer. But when the market for timber goes away, those landowners often don't have a choice. [1]
Certified Forests Are Healthy Forests
Another reason buying environmentally certified paper helps to support forests is that responsibly managed forests are healthy forests. Certified forests are under the management of professional foresters who manage them for long-term sustainability, wildlife habitat, and water and soil conservation, as well as recreational use. When you print on FSC, SFI, PEFC, or other certified paper, you are helping to protect wildlife, biodiversity, carbon sequestration and, most importantly, water.
So why buy environmentally certified paper?
• It's easy.
• It protects forests and ensures healthy, growing forests for future generations.
• It really makes a difference.
When was the last time doing something so good was so simple?
[1] http://www.printgrowstrees.org/forest-facts.html