All blogs
Is Every Door Direct Mail for You?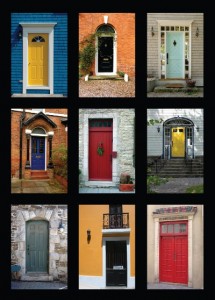 If you are doing any kind of geographic-based direct marketing, you may want to consider a new program from the United States Postal Service. It's called Every Door Direct Mail (EDDM). This program allows you to reach every customer in specific neighborhoods even without needing to have their names or addresses. Best of all, what's the cost? As little as 14.2 cents per piece on postage.
Sound too good to be true? There are a few requirements, but overall, this is a great deal.
No need to rent a mailing list or print names and addresses
No need for a postal permit
Send to every mailbox along the carrier routes you designate
Designate by city, county, zip code or location
With the EDDM program, you aren't going to be able to address by name, personalize, or more deeply segment and target the mailing, but you are able to target based on a common denominator— geography. This makes EDDM great for store openings, event announcements, and discounts and coupons for local merchants and other highly location based marketers.
Let's say you're a chiropractor who opens a second location across town.
You know that there are several upscale neighborhoods within several miles of the new office. In those carrier routes, most of the homeowners have a high likelihood of having good jobs and comprehensive insurance. They also have close proximity to your new office. That's a perfect opportunity for Every Door Direct Mail.
With the postage savings, you might even get creative and use a skeletal die-cut.
Now that would grab attention! One of the requirements of the Every Door Direct Mail program is that these mailers be flat and not standard size. Maximum dimensions are 15" x 12".
Minimum dimensions are 11.5" x 6.125". In addition, mailers cannot be not timesensitive, since they are not given the same time priority as first-class mail.
Although EDDM mail is larger than your average mail piece and may cost you somewhat more to print, for the savings in postage, it can be worth it. Especially since the oversize causes these pieces to really stand out in the mailbox. If you mail a 6.25" x 9" or larger flat, for example, you have a virtual billboard for your message, yet it costs 9 cents less! So take the savings and get creative. Try unusual folds to diecuts to make your mailers really shine. You might pay a little more, but you'll get more attention and increased ROI.
Every Door Direct Mail gives you tremendous opportunity to reach new locations and experiment with new, creative solutions. For the right campaigns, this can be a highly cost-effective way to grow your sales. Talk to us about how this program can work for you!