All blogs
Keeping Great Customers On Board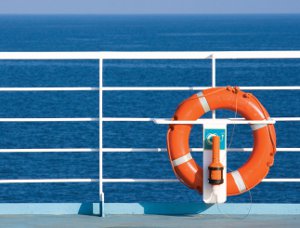 You've sent out a terrific marketing campaign. You've received a superb response. You've converted prospects to buyers. Now what?
"What do you mean?" you ask. After all, you got the sale. Customers love you. As long as you continue to provide good products, reasonable prices, and great customer service, they'll stay your customers as long as you don't mess things up.
That might sound reasonable, but in today's competitive world, it doesn't work that way. You've worked hard to get that customer, but just like any relationship, you have to put in effort to make it last.
This is one of the areas where 1:1 print communications can make a huge difference. There are some simple ways to keep customers happy, keep them engaged, and retain them over the long term.
Here are some ideas for keeping customers anchored…
Customer newsletters.
Tell customer stories. Talk about new products. Provide insight they wouldn't otherwise have access to. Speak to them by name and customize the content to be more relevant to their individual needs.
Customer satisfaction surveys.
Ask them how you are doing. It's a great way to let people know you value their business. Use personalized URLs to make this easy and append the data back into your marketing database automatically.
Personalized notes and cards.
Do you know your customers' birthdays? How about the date they first became customers? Send them personalized notes and cards as a way to let them know you care.
Tips & tricks postcards.
Once in a while, offer some free advice. If you're a landscaping company, you might suggest the easiest care perennials for the upcoming season. If you're a real estate office, you might suggest the best neutral colors for resale.
Coupons & freebies.
Send a coupon for a discount or a freebie "just because." It continually reengages your customers and helps them see the value in their relationship with you.
Client retention is critical to your bottom-line success. Be a company that does this well, and you'll reap the benefits of great brand recognition and long-term customer relationships.