All blogs
Lessons from the Best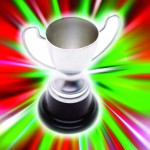 Want to see the future of print? Take a look at Media magazine's Creative Media Awards issue. If that doesn't get your creative juices simmering, nothing will.
Here are the "Top Three Lessons" we selected from the Creative Media Awards that you can use to punch up your next marketing campaign.
Marketing Lesson #1 Multiple touches boost intent to buy.
With its Business on Main campaign, Sprint created a branded destination online where small business owners can network, get advice from business experts, and promote their companies—oh yes, and be exposed to Sprint's marketing message too. In fact, Sprint found that if it could get people to come to the Business on Main site at least three times, visitors' "intent to buy" a Sprint product rose 60%.
Marketing Lesson #2 Use deep content as a way to reach, educate, and hold customers.
How many uses of baking soda can you think of? Arm & Hammer wants its customers to think of a million.
A&H joined Media's Creative Media Award winners by doing something an increasing number of marketers are doing these days—using content as a branding tool. A&H placed vertical educational ads next to related editorial content.
The copy was brief and offered little-known tricks like using a pinch of A&H to keep cupcakes from cracking. As a result, total pounds of A&H baking soda increased by 4.9% within a 52-week period.
The campaign also boosted A&H's share of the coveted 35–44-year-old demographic.
Huggies was another Creative Media Awards winner recognized for its use of content-driven branding.
The marketer launched its own magazine, Countdown, to educate consumers on everything from pregnancy to labor pain and baby development while also gently promoting the Huggies brand. Media praised the marketer for creating content that is "informative and practical rather than relentlessly pitchy." The results? Eighty-three percent of the 1.5 million moms who received the magazine said they would "definitely or probably" purchase Huggies diapers.
Content-driven marketing and branding works.
Marketing Lesson #3 Tap customer frustration.
We tend to think of targeting as being associated with short-run digital printing and 1:1 personalization, but you can target by selecting a specific demographic and marketing to the needs, frustrations, and perceptions of that demographic too.
Starcom TD Canada won accolades for this approach in its Trust First Class Visa Infinite Card "Breaking Down the Barriers" campaign, which tapped into consumers' frustration at not always being able to use their travel rewards. The campaign used a newspaper advertisement showing a man and a woman looking out at a beautiful landscape but seemingly separated from the scene by glass. They stood with their hands up as if pressing against the glass and longing to pass through.
The image was powerful. In the week following the campaign, sales spiked 29% and were 13% above targets. Overall, sales were 15% over the company's objectives and beat the prior year's numbers.
What should you take from this? Follow the lessons of these award-winning campaigns: Create solid content. Tap (and then provide solutions for) customer frustration. Touch your target audience multiple times with a a well-crafted message. Then watch your marketing results soar!