All blogs
Make a Multi Page Business Card!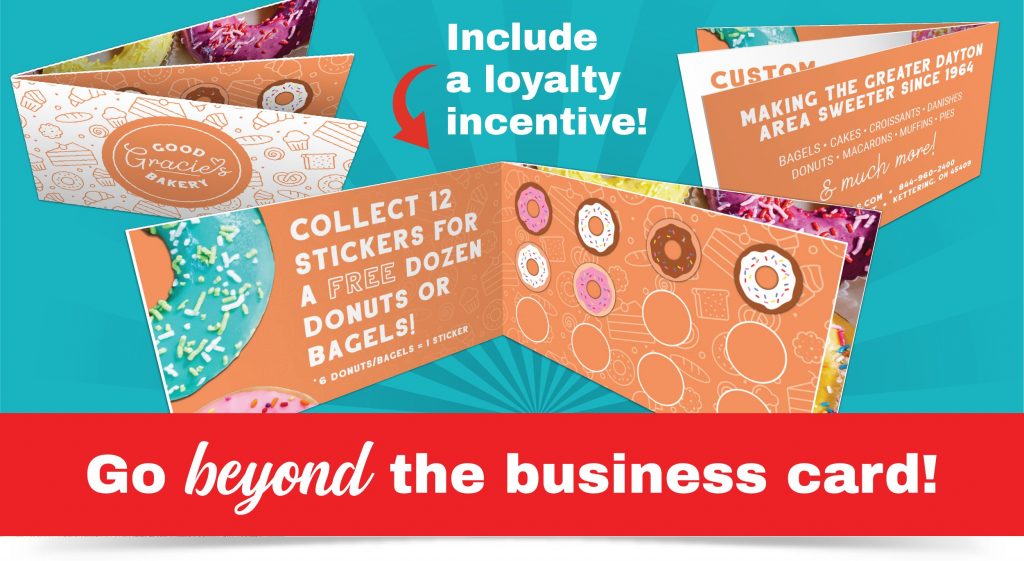 The business card is probably a business or representative's most important print asset. However, it's challenging to communicate everything you want to about yourself and your company on two sides of a little 3.5″ x 2″ card. Cramming a ton of information can lead to legibility issues, or limit more creative design elements. How can you tell customers or clients more about yourself & your company without those sacrifices?
Well, why not give yourself more than just those two sides of a card to fill up?
Meet the My Journey™ Card! This innovative product provides 6 or 8 pages of design real-estate in the same 3.5″ x 2″ footprint of a typical business card! The unique binding process results in continuous, staple-free spreads allowing graphics and photos to flow uninterrupted. Here's some ideas on how to leverage the extra space on your multi page business card:
1. Give some personal background
Help your customers get to know you! How long have you been at your company or running your business? What inspired you to work in your field? What qualities or life experiences make you the one to call for real estate matters, home repairs, or whatever service you provide? Establishing some familiarity can help your credibility with customers. Consider adding photo of yourself in action at work!
2. Include details about your company
Let your potential customer or client know why they should choose your business over the competition! What is your mission statement? How long has your company been around? Are you a local business with local history? Do you have a particularly glowing review you'd like to share? What services do your offer? Think about including images of your products, your location, or before-and-after photos in your multi page business card!
3. Include a loyalty incentive promotion
Want to encourage new or infrequent customers to come by more often? For businesses that customers might expect to revisit—like hair and nail salons, restaurants and bakeries, spas, et cetera—consider including a loyalty incentive in your My Journey™ Card. Whether you're offering a free tenth haircut or a free dozenth donut, inspire customers to build a consistent relationship with your business!
The My Journey™ Card is the business card reimagined! Contact Convertible Solutions for free samples.
New to the My Journey™ Card? Check out this introduction video! More information on the TRU-Flat Panoramic binding process used in My Journey Cards is available here.