All blogs
Personal Preferences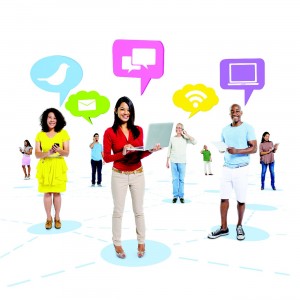 How well do you know your audience?
Personalization is based on the use of data, but it's important to keep in mind that data by itself doesn't create relevance. That requires knowing your target audience and how to use the variables you have to create marketing communications that are relevant to them.
For example, in most personalized URL campaigns, it is recommended that survey pages include no more than five questions. But one specialty retailer knew its audience (loyal, deeply committed to the vertical market it served) so well that it chose not five, but seven questions in order to develop new products and services for its store. Instead of dampening response, the retailer's inclusion of the extra questions paid off. Nearly half (47%) of respondents referred a friend, in-store traffic for the month increased by 15.2%, and monthly sales increased by 13.5%.
Knowing your audience can also help you optimize your marketing mix for the best response. For example, according to Pew Research, households earning $30,000 or less send and receive an average of 60 texts a day, double the number handled by $75,000-plus households. In contrast, households with higher incomes are more likely to communicate via desktop or tablets. So when Partnership for a Healthier America (PHA) and Share Our Strength (SOS) wanted to create the nutrition education program, the team chose text messaging over other media. In terms of print marketing, this means that if you're going to create a personalized direct mail campaign with follow-up by mobile, you might want to use texts for lower income households and mobile-optimized email for higher income households.
Finally, knowing your audience can help you avoid making unintentional marketing mistakes. Take consumers over the age of 50. A recent survey found that terms used to describe this demographic are increasingly outdated and offensive to this audience. Most respondents (71%) were comfortable with the term "Baby Boomer," but only 49% approved of the term "senior." Nearly half (44.2%) felt that the terms "senior living" and "retirement community" were outdated. So what do you call consumers in this age bracket these days? Something else! That's where good marketing and knowledge of your customer base comes in.