All blogs
Personalized Mailers Help Major League Baseball PLAY BALL!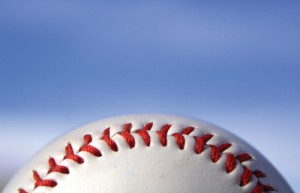 A Major League Baseball team wanted to test the effectiveness of personalized direct mail against static mail. To do this, it created a campaign to promote attendance at its new stadium. Personalized mail knocked it out of the park!
Before launching the campaign, the team analyzed marketing materials, histories, and schedules from prior ticket sales efforts. It decided to focus on group sales. Its group sales department had a list of 2,500 – 3,000 groups that had ordered group tickets in the past. It purchased a list with additional names with the same customer profile to broaden its reach.
The mailing was broken into two segments: a personalized mailing and a static control group. For the personalized mailing, the team segmented the mailers according to categories. These included youth baseball, scouting groups, churches, schools, and business groups. For each segment, the marketing copy was customized to reflect the interests and needs of each group.
Images were also customized, including shots of each group attending actual games when available. Other images included action shots of the team and pictures of the stadium. Personalized elements were layered in on top. Variables included organization name and contact person's name. A team jersey personalized with the group leader's name was prominently displayed.
For both static and 1:1 pieces, two mailings were sent two weeks apart. The second mailing was designed to nudge non-responders.
The results? The personalized mailer resulted in . . .
57.2% increase in group ticket sales over the control mailer
36.3% more groups responding than the control mailer
40.9% higher revenue than the static mailer
In total, the campaign exceeded the team's group ticket sales goal, with an 80% increase over the previous season.
There is no doubt about it. Personalization works! But take a tip from this Major League Baseball team. Create control groups within your personalized mailings to compare your results to previous efforts, including static campaigns. This will help you prove the value of your investment, especially if you report to a management team.