All blogs
PODi announces winners of 2006 Best Practices Awards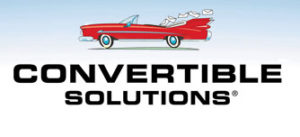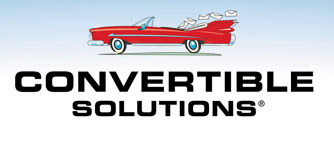 1240 Jefferson Road
Rochester, NY 14623  
Media contact: Christine DeLooze
585.214.5900
chrisd@podi.org
PODi Announces Winners of 2006 Best Practices Awards
Like many private schools, Out-of-Door Academy (ODA) relies on fundraising to supplement tuition. To increase participation by parents, faculty, staff and trustees, the school turned to a personalized direct mail campaign created by One to One Gulfcoast. The new approach raised $345,452, a 42 percent increase over the previous year and a school record. The campaign achieved 100 percent participation from trustees, staff, and faculty, and 82 percent participant from parents, another school record.
"We started One to One Gulfcoast with a singular purpose – to share what we had learned about the startling power of effective digital print communications with those who could most benefit," said Brian Weiner, President of One to One Gulfcoast, "While we are honored to be recognized, we take great pride in knowing that our products and concepts continue to advance the work of the diverse human and social services charities that rely upon us each year, and we thank them for putting their trust in our company."
 Direct Marketing Award: Personalized Marketing Helps Inter-State Studio Stop Sales Slide
 In 2004, Inter-State Studio, a school photographer in the United States, halted declining sales participation by using personalized promotional flyers showing individual student poses in the photo packages offered for sale. As a result, the downward trend was halted as total sales participation held even with the previous year. The company also achieved a 30 percent increase in average order size, 300 percent productivity improvement, and 40 percent reduction in manufacturing costs through use of pre-converted roll-fed paper. The project also made effective use of PPML to facilitate problem-free digital production.
"This award recognizes the creative energy of the entire Inter-State team and validates the confidence we have in the power of personalized marketing and the advantages of pre-converting the printing substrate," stated Inter-State Studio CEO Aric Snyder. "Rolling out a project like this requires the expertise of many people in marketing, manufacturing, mechanical design and software development. We are proud to have produced an award-winning project and enthusiastic about future applications for digital printing on pre-converted paper." 
Transactional Award: College Credit Union Saves Money and Time with Customized Statements
UMassFive College Federal Credit Union was spending too much time on the phone explaining confusing account statements to members. Redesigning the statements and making other changes to the production workflow helped the company save $18,000 annually and improve member services. Customer service calls were reduced, while UMassFive doubled response to marketing campaigns.
 "Digital on-demand printing has enabled MFS to produce dynamic, customized sales proposals that more effectively reach our clients and prospects and address their unique needs in a personalized fashion," said William F. Shaw, MFS Senior Vice President and Director of Marketing. "From my perspective, sending proposals with a keystroke has revolutionized our delivery of marketing product and all but eliminated tedious quality control processes employed for years. Turn-around times are remarkable, with same-day production and delivery. Our clients rave about the quality and customization of our new sales proposals and the quality of the Bowne team that supports us. To receive this award on top of all the benefits of our Web-to-print strategy is absolutely thrilling."
Collateral Management Award: MFS Enhances 401(k) Sales Proposals Via Customization  MFS Investment Management wanted to respond quickly, efficiently and effectively to requests from financial advisers for 401(k) sales proposals. A customized Web-to-print solution has increased kit requests by 58 percent, cut annual costs by over $350,000 and boosted sales volume. Now 30 percent of all sales proposals issued are closed, and sales volume is predicted to triple to $3 billion in 2006. 
 "Print and composition technology has matured to a point where creating documents digitally to allow for personalization and customization is not only possible, it is effective and efficient," said Ron Ens, Senior Vice President, Marketing for Bowne Marketing & Business Communications. "We at Bowne have integrated web tools with data feed processes to help clients create and edit content dynamically, manage content centrally and allow for distributed remote ordering and tracking."
 "Improving the member experience drives everything we do. We are zeroing in on what marketing can do in effectively communicating to the member. We have found that members want to know about our products and services, but only those that have meaning for them," said Jon Reske, Vice President of Marketing for UMassFive College Federal Credit Union. "Improving our ability to provide one-to-one marketing through projects like this has not only resulted in more quality responses, but has also reinforced the message to our members that we listen and understand their needs."
"We pride ourselves in creating effective solutions that assist our clients in developing stronger relationships with their customers. Successful providers have to go beyond being a vendor to understand the business and objectives of their customer, and, as a partner, offer a solution that helps them succeed in their business and marketplace. This award is recognition that we are providing these best practice solutions, and it also illustrates how these solutions translate into real savings and competitive benefits for our customers," said Stephen Miller, Cathedral Corporation Senior National Accounts Manager.
 An in-depth review of the winning applications along with dozens of new case studies will be published in the Best Practices in Digital Print 6th Edition report. The Best Practices Report, which will be released in April 2006, is free to PODi members and available for a fee to non-members.
# # #
About PODi
PODi (

www.podi.org

) is an industry initiative with hundreds of member companies, including Executive Board members Eastman Kodak Company, EFI, HP, IBM, Pitney Bowes, Quark and Xerox. PODi leads the evolution of the digital printing infrastructure by promoting interoperability through standards, and advances digital printing business opportunities through market development activities, including white papers, articles, independent reports and industry speaking engagements. Membership in PODi is open to most types of companies and organizations involved in digital printing.
NEWS RELEASE
For Immediate Release