All blogs
Positive Spin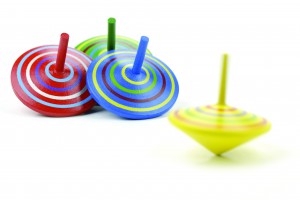 Be responsive to customer feedback and turn complaints into profits.
Everybody gets customer complaints once in awhile. Improperly handled, those complaints can erode customer relationships. Properly handled, they can actually deepen customer confidence, increase purchase intent, and result in more profits for you.
How is this possible?
In "The Conversation Index (Vol. 6)," Baazarvoice looks at how companies' responses to customer feedback (particularly critical feedback) can change the way future consumers feel about products, brands, and sellers. The firm identified what the most helpful seller responses had in common and what types of seller responses had the most positive impact on future purchase intent.
Overall, the company found:
Helpful responses to negative customer feedback can actually increase purchase intent among future shoppers.
When brands respond to negative reviews in a positive, helpful way, this improves positive feelings about the brand among potential buyers.
More detailed, balanced feedback has the greatest positive impact.
Although the study focused on the impact of reviews, the results can be applied to one-on-one interaction between a customer and a brand, as well. Customers value brands that listen and respond to them, so it is important to develop a company culture of responsiveness and caring.
Here are some lessons that can be applied regardless of channel used.
1. Set up a formal customer feedback program.
Create an environment in which it's easy for customers to make contact with you. Customers are more likely to provide feedback by print or email than they are at the checkout counter or with a sales rep. Use multiple channels (printed forms, email, easily accessible website forms) to solicit their input.
2. Ditch the boilerplate.
If a customer complains, personalize your responses to each individual and his or her specific issue. Don't send people to a generic customer service number. Give them a human being to deal with.
3. Pre-fill response forms.
The easier you make it for customers to return forms, the more likely they are to do so. Pre-fill information such as name and address, make and model of product, and serial number.
4. Use multiple channels.
Surveys show that when brands communicate with customers across multiple channels, customers are happier with their purchases and the brand overall. Create a consistent brand experience regardless of channel the customer uses to communicate with you.
5. Tap into your customer data.
Data-driven communications can really help with customer retention and customer satisfaction. Use triggered messaging to automatically generate a thank you (such as personalized thank-you emails) to let them know you appreciate the feedback, whether positive or not.