All blogs
Product Spotlight: Fold 'N Go® Impact Cards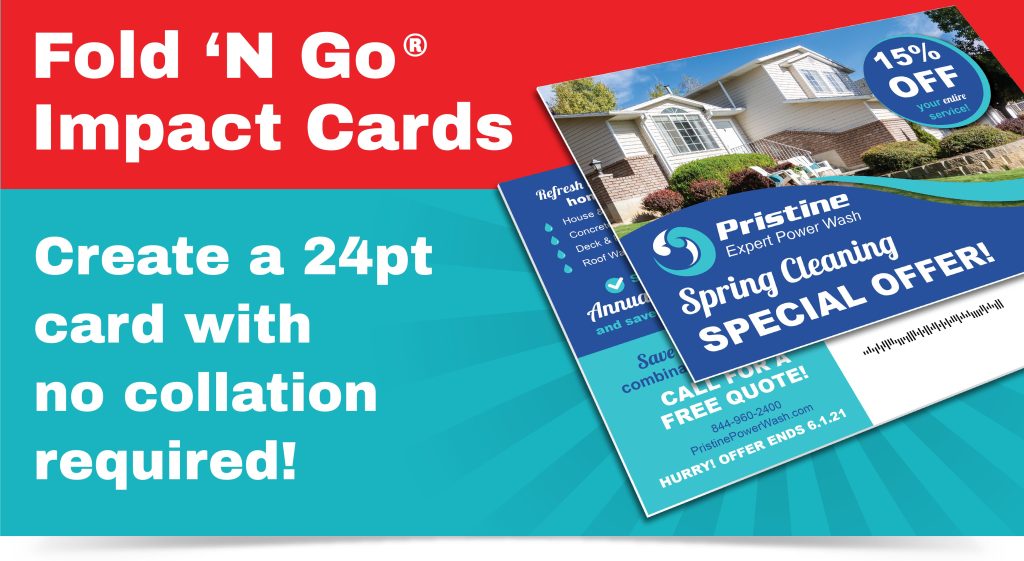 With Fold N Go® Impact Card sheets, create a 24pt card with no collation required!
Like our other Fold 'N Go® products, the Impact Card sheets utilize MultiLoft® cohesive coating. Unlike MultiLoft® sheets, which must be coated before bonding, Impact Sheets are manufactured with a center perforation for easy folding. Folding aligns the cohesive sides together, and from there, it's as simple as trimming and mailing!
When folded and bonded, Fold 'N Go® Impact Sheets create a sturdy 24pt card.
New to Fold 'N Go®? Here's an introduction!
New to MultiLoft®? Learn more about the innovative MultiLoft® cohesive coating here!