All blogs
Product Spotlight – MultiLoft® Inserts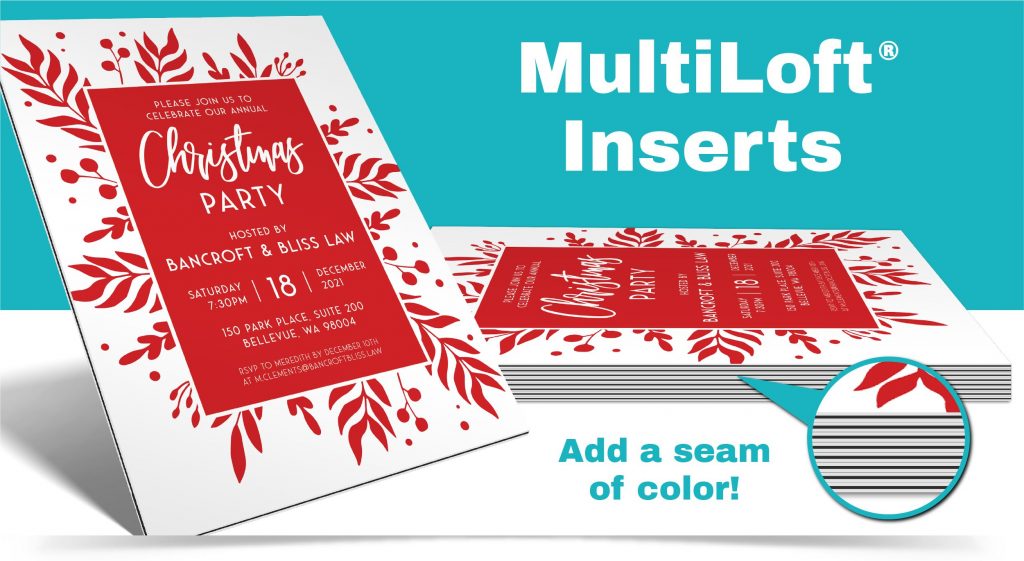 What's black and white and red all over? Your next print project!
Stand out by adding a seam of COLOR to mailers, business cards, coasters, reward cards, custom invitations and more!
MultiLoft® Inserts have pressure-sensitive cohesives on both sides and can be placed between the MultiLoft® Sheets for extra thickness and a pop of color!
It's simple! Our proprietary MultiLoft® coating is already applied to the inserts. . . . you simplex print, collate with the insert in the center, then trim to size. Pressure from your trimmer bonds the sheets together!
New to MultiLoft®? Watch a short introduction to this innovative digital printing solution and learn what YOU can create with MultiLoft®!