All blogs
Put Data To Work For Your Company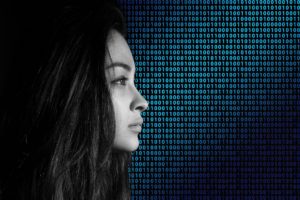 Think you don't own enough data to do personalized marketing? That might not be the case. Often marketers do own enough data, but it is not well organized or incomplete. If you fall into the latter category, the answer isn't ditching your dreams of personalization. It's fixing the problems you do have to take advantage of the information to which you have access.
The first step is to figure out exactly where you are and what you need to do. This often involves contacting a data specialist to analyze your information. While this sounds daunting, it's really no different than taking your car to a repair shop. The mechanic hooks up the car to a machine that spits out a report telling you where the problems are. Data specialists do much the same thing.
One data specialist gives the example of a profile it created for a Canadian retailer. The retailer had plenty of information and wanted to use it for 1:1 print marketing, so the specialist ran an audit. One of the most glaring challenges that immediately came to light was that the retailer had physical addresses for only 50% of its customers. It did, however, have phone numbers. The data specialist contacted a company that maps phone numbers to names and physical addresses provided the retailer with the missing information. In another example, the specialist found that each one of the retailer's stores was gathering customer data in isolation. Each retail customer might have two, three, even five different customer IDs, one for each store in which they shopped. Once again, telephone numbers came to the rescue. The specialist used each shopper's telephone number as a common point of contact to consolidate each shopper's information from each store into a single marketing database.
Seemingly overwhelming problems often have simple solutions, and a basic diagnostic test is the best way to map where you are and where you need to go. So if you think your data needs a check-up, don't panic. Let us coordinate the project so that you get just the solution you need.