All blogs
QR Codes: Making Your Print Interactive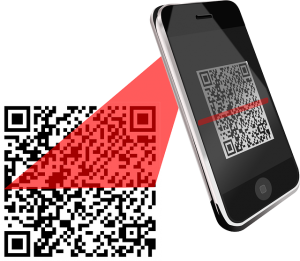 QR Codes. You may have seen them in on direct mail pieces, in print ads, or on billboards. When you scan these 2D barcodes with your phone's camera (you may need to download free software if it's not pre-loaded), you are taken to a mobile landing page. You access a coupon. You see a video.
QR Codes serve as an immediate response mechanism for your print marketing. Your prospects don't need to wait until they get home or back to the office to see the content. They can access it right away — right where they are.
QR Codes add interactivity to your print materials. Because they are simply 2D barcodes, they cost nothing to add to your layout. Using one of the many free QR Code generators out there, simply enter the URL to which you want people to be sent, hit "get code," and insert the resulting .jpg or .png into the layout like any other image. Yes, it's that easy.
Here are some places you can add QR Codes to spice up previously static print items:
Sell sheets. Send people to a YouTube video to see a demo of the product.
Business cards and letterhead. Customers and prospects can add your contact information automatically with a single snap of the code.
Trade show materials. Allow people to view your entire product line and pricing right from the trade show floor!
Window clings. Give passersby access to discount codes that encourage them to come in and buy.
Direct mail pieces. Make it easy for people to sign up for sweepstakes in exchange for answering a few survey questions to beef up your database.
The possibilities are endless. You can do great things with just a little creativity and brainpower.