All blogs
Read Between the Lines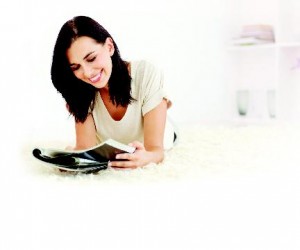 Merchandisers can drastically improve sales by analyzing customer's purchasing habits to revamp print campaigns Once again, print is proving to be an essential component in a multi-channel marketing mix.
Just ask J. C. Penney. The giant retailer publicly of "look books," or smaller targeted catalogs designed to drive customers online. Although the goal was to increase e-commerce sales, it didn't work out that way. Sales slumped.
When the strategy backfired, instead of returning to a better, more sophisticated catalog approach, J. C. Penney simply ditched its look books too. The results? Its sales slumped even more.
Are J. C. Penney's woes entirely due to the closing of its catalog business? Certainly not, but one thing is for sure. When it comes to marketing, e-commerce is a powerful tool, but it doesn't stand alone.
Whether it's catalogs, postcards, or anything else, it's important to understand the importance of print as part of an overall direct marketing strategy. According to the Direct Marketing Association, direct marketing continues to grow at a quicker pace than the overall U.S. economy. Sales driven by direct marketing were projected to grow 7.1% in 2011 to nearly $2 trillion, compared with sales overall in the U.S., which were projected to grow 5.1%. Overall, 8.7% of the U.S. GDP comes from direct marketing.
But what this data doesn't tell you is that for direct marketing to succeed, the marketing mix needs to include print. Consistently, print has been shown to be a critical element of a broader multi-channel direct marketing strategy.
Even with a strong online presence, without the print component to support it, marketers struggle.
It was interesting that at the same time J. C. Penney announced the closure of its entire catalog business, GaelSong, a cataloger of Celtic merchandise, announced impressive year-over-year growth—26%. It did so, not by cutting its catalog business, but by increasing its focus on its catalog by analyzing its customers' purchasing habits and better matching its product mix to their needs.
For example, GaelSong found that while apparel buyers bought more frequently than the average customer and spent more (an average of $156 per order compared to the overall average of $82 per order), clothing accounted for just 3% of the company's merchandise mix. So GaelSong revamped its product offerings to include more apparel (increasing it to 6% of its mix). It also made merchandise easier to find and increased its cross-selling efforts. The company also added sidebars and other content so customers would spend more time interacting with the catalog.
The results speak for themselves.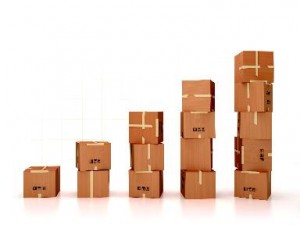 The marketing lesson? Print matters, but it has to be done well. Gone are the days of "everything to everybody" marketing. Whether it's postcards, newsletters, or catalogs, the trend is toward specialization and targeted marketing. Know your customers, then adjust your marketing strategies to speak directly to the needs and preferences of specific segments.
Your bottom line will thank you for it.