All blogs
September Sale!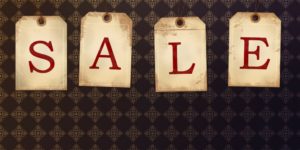 For the month of September, take 10% off your order of MultiLoft Textured Sheets. Textured sheets are available in White (16pt) and UltraWhite (13pt and 16pt), what a great way to offer custom holiday cards or take aways to customers wanting to leave a memorable impression.
Call 866-832-0217 or email info@convertiblesolutions.com with code CSB0919 to place your order today.

*Sale ends 9/30/2019. Applies only to MultiLoft Textured Sheets. Limit 5 cartons. Sale code must be referenced at time of order to get discount. 10% off of retail pricing only. US/Canada only.