All blogs
Show Them You Care
Getting Personal with Your Customers Makes Them Feel Valued.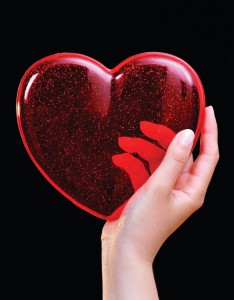 Everywhere you look, today's marketing communications are personalized. Log into Amazon.com and you'll get personalized recommendations based on your past purchases. Go to the grocery store and you'll receive personalized coupons based on your checkout receipt.
Just look at your mailbox. It's likely filled with personalized offers, addressing you by name and making you offers based on something the marketers know about you.
All around us, companies are personalizing their communications to address who their customers are and what their customers need. Is your company capitalizing on those opportunities, too?
Why It Works
Let's look at some of the reasons personalized marketing works and why you should be doing it.
First, personalized communications give your customers the feeling that you care about them.
It takes more time and effort to talk to someone by name ("Hi, Jane! We have a special offer just for you!"). Targeting based on their needs and wants makes your customers feel noticed and valued.
Second, personalized mailings are more relevant to your customers.
When you market based on their interests and needs, they are more likely to respond. The combination of more relevant communications and the customer's greater sense of value is powerful.
Better Response Rates
That personalization can really pay off in your response rates.
Caslon & Company, a training and educational consultancy for the 1:1 printing industry, recently released its 2010 Response Rate Report, which had some very encouraging findings.
The report provides average response rate increases for best practices 1:1 printing campaigns over static campaigns. The results are based on an analysis of the Print on Demand Initiative's database of 1:1 case studies and compares the results to the typical response rates for static mailings listed in the DMA's 2010 Response Rate Report.
Here are the average lifts for 1:1 campaigns over static campaigns in the lead generation, direct order, and loyalty program categories:
 Lead generation: 8.2% lift over static mailings
Direct orders: 9.8% lift over static mailings
Loyalty programs: 28.0% lift over static mailings
Let Us Help!
You do have to take different steps to personalize your documents than you do for traditional campaigns. But don't be intimidated. It doesn't need to be difficult.
You don't have to be an expert in databases or IT.
We are here to help. Talk to us about going from static marketing communications to making it personal.