All blogs
Fundraising Mailing with the All-In-One Fold 'N Go® Return Mailer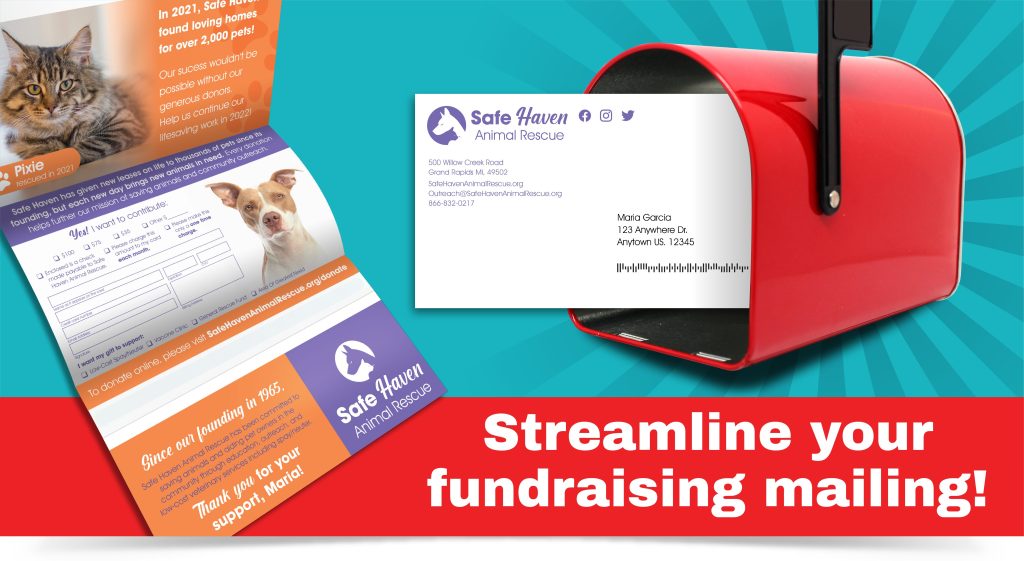 A fundraising mailing is a great way to spread the word about your cause and reconnect with past donors. However, these mailings typically involve multiple envelopes and inserts, making them tricky to coordinate and personalize, among other things.
That's why Convertible Solutions developed the Fold 'N Go® Return Mailer! This unique, all-in-one product combines a return envelope and response page into one continuous self-mailer. Here's 3 reasons why you should use the Fold 'N Go® Return Mailer for your next fundraising mailing:
1. It's All In One!
Printing and fulfilling a traditional fundraising mailing means juggling multiple envelopes and inserts, which can be a hassle to source and produce. That's where the streamlined Fold 'N Go® Return Mailer shines!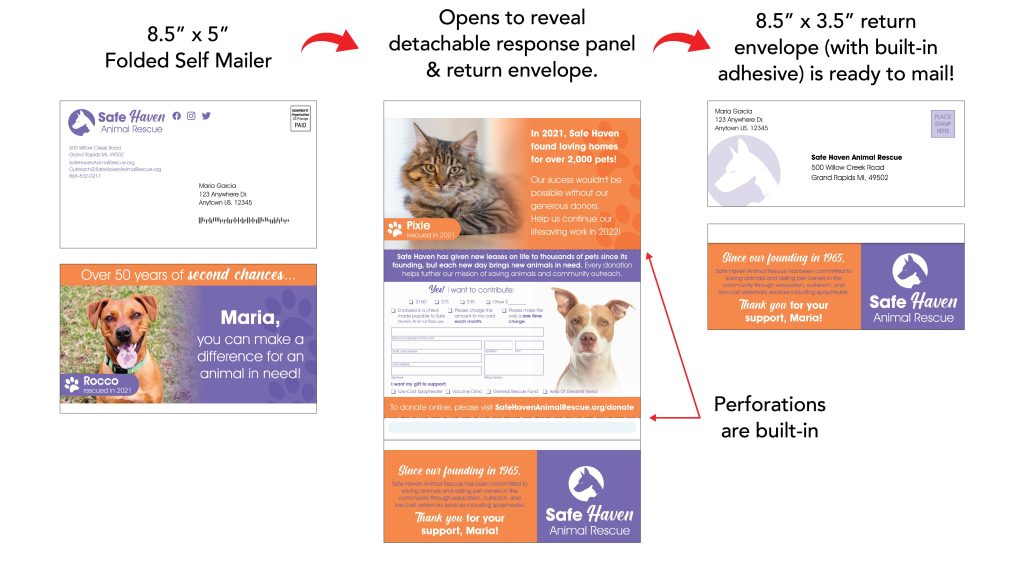 2. Easily Customize & Coordinate Artwork
Visual consistency across a mailing package is important, but multiple components and potentially multiple printing processes can make that harder. Additionally, it can be difficult and potentially expensive to create eye-catching custom outer envelopes that will inspire a potential donor to interact with your mailing.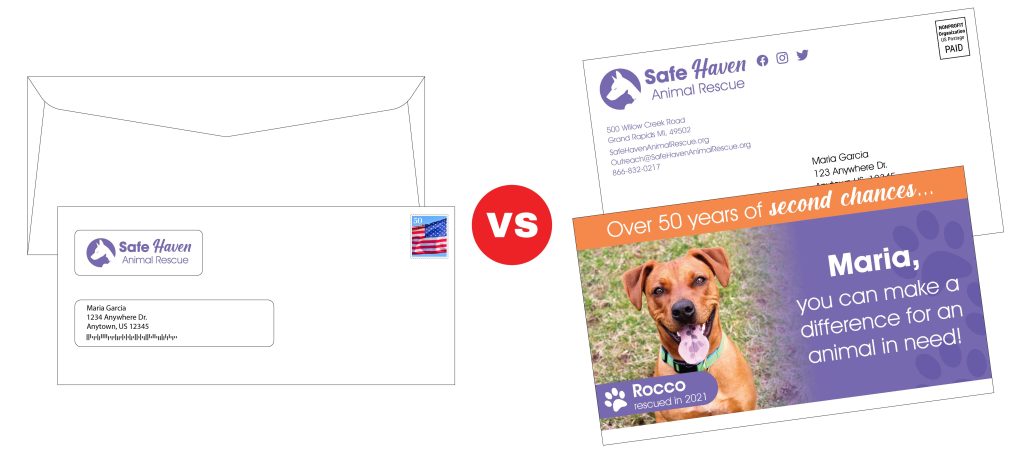 With the Fold 'N Go® Return Mailer, it's easy to customize the outside of the self-mailer with your branding and artwork in full color, helping it stand out in the mailbox! You also can easily apply a creative, coordinated design to the built-in response page and return envelope. When you're ready to print your all-in-one fundraising mailing package, everything runs on the same stock, in the same printer, at the same time for extra consistency.
3. Easily Personalize your Fundraising Mailing with Variable Data
Personalizing with variable data is a great way to make a personal connection with a potential donor the instant they pick up your mailer! In fact, the Data & Marketing Association reported that adding a person's name to a direct mail piece with variable data can increase response rates by as much as 135%!
The Fold 'N Go® Return Mailer is specifically designed for digital printing, which makes it easy to personalize with variable data and even variable imagery. Not only can you include recipient names, you can include data such as their donation record, and even tailor different designs & messaging towards new and past donors in the same mailing!
Request FREE samples of the unique Fold 'N Go® Return Mailer today!