All blogs
Tap into Technology!
Five easy ways to serve your customers with mobile.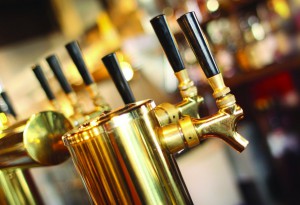 People love print, but they love their mobile phones, too. That's why you should use them together.
Consider these statistics:
64% of consumers now own smartphones.
47% of smartphone owners have scanned a QR Code.
By the end of 2013, there will be more mobile devices on Earth than people
If you think that's amazing, consider this. Research shows that 75% of mobile phone owners admit to bringing their phones into the bathroom. Now that's a love affair with mobile!
Even coupons are going mobile. Mobile coupons are 10 times more likely to be redeemed than printed coupons. Anyone not currently incorporating mobile into their print and multichannel campaigns is missing a huge opportunity.
Quick-Start Ideas
Not currently using print-to-mobile or mobile-to-print strategies? Here are five quick and easy ideas to get you started.
Use QR Codes to take people right to personalized URLs.
Using personalized URLs to gather data and create conversations with customers? Add a personalized QR Code so recipients don't have to type in the URL by hand.
Invite customers to receive text reminders.
We see this in restaurants and retail photo processing, but it works in other markets too. If you have an appointment-based business, invite customers to provide their mobile phone numbers so you can send text-based reminders to keep traffic flowing.
Use QR Codes to store calendar information.
If you're promoting an event, invite respondents to scan the code to automatically add the event to their mobile calendars.
Use short codes.
Use short codes to promote sales and discounts. "Text DISCOUNT10 to 12345 to receive 10% off your next order." People love texts. They love discounts. Combine them! What could be better?
Add QR Codes to packaging and in-store signage to encourage retail sales.
New data shows that more than half (53)% of consumers use their smart phones to decide what product to buy. In-store, QR Codes can take shoppers to customer reviews, tutorials, and videos of the product in action. Use that to your advantage!
Mobile is part of consumers' everyday lives. It should be part of your everyday marketing, too.