All blogs
The Easel – 5 Design Trends You Should Be All Over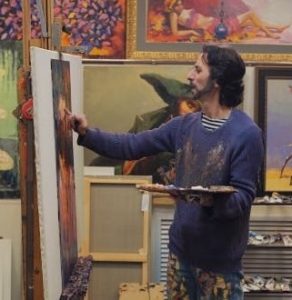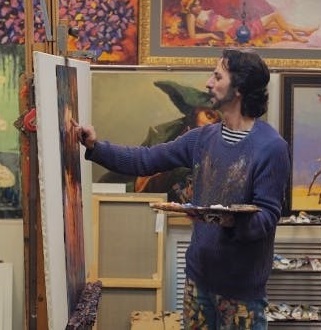 "This is going to be my greatest masterpiece." That's the mindset every designer should embrace when it's time to do what you do best. As you get ready to put your thoughts into motion, remember to embrace every new idea. Following are the leading design trends happening right now, compliments of the Adobe Design Team:
3D Design – After several years of design "flatness," there's a new sheriff in town – 3D. Bringing your life to work in 3D enables you to recreate the world around you and construct new environments and dimensions. Expect to see 3D elements to enhance web pages, and create AR and VR experiences. 3D also will expand into the world of typography, with three-dimensional typefaces that pop off the page and catch the eye.
Minimal meets bold color – The "less is more" mindset has dominated design in recent years. While the trend will continue, it will take on the shape of clean, uncluttered visuals that can help view content on smaller screens like smartphones and tablets. The color pops will continue, as designers take advantage of 70's inspired palettes with bright colors and gradients. These color combinations lend themselves well to smooth the duotones and fades.
Realism + Flat design – The combination of flat and real-life objects will challenge the way we see design. The chaotic mix of solids will take on the futuristic feel, as they often appear 3D. Flying and floating elements will add to this effect and the overall abstract aesthetic. With a presence in fashion and editorial photography, often combining digital 3D objects with traditional photo shoots, expect to see this technique expand to mainstream advertising.
Eclectic – As pop culture pushes for authenticity and transparency, designers will have to get real, too. The resulting shift in illustration style celebrates the imperfections in art. Look for more projects featuring freestyle doodles, stains of color, unique brush strokes and organic textures. The eclectic shift will push designers away from rigid, grid-based layouts and toward a more asymmetrical approach. Doing so will create a feeling of raw, kinetic movement. The trend currently is happening in packaging design.
Open compositions – Say goodbye to framed finishes and hello to free-flowing final products. Open compositions make people feel like they're seeing one beautiful piece of a bigger picture. Elements fly on and off the page with ease, creating a glimpse of infinity. The power of open composition is its ability to tap into the audience's imagination and spark curiosity. See web designs.
Thanks for taking a bit of time to spend on the creative side of Convertible Solutions! If you are a creative, or just interested in creative things, take a moment and send your address to info@convertiblesolutions.com for a free subscription to Paperbilities Magazine.