All blogs
The Parable of the Bride and Panoramic Paper
The wedding was beautiful. The church never looked better and no one could stop talking about the beautiful newlyweds and how happy they looked. The photographer captured each memory….a panoramic view of the wedding, reception and the new couple.
A few weeks later, the wedding album arrives. The pictures are magnificent, preserving each important moment. There's just one problem. They look like this: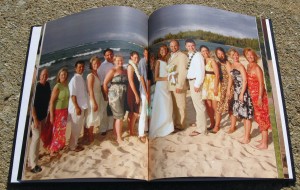 See the problem?
It's what you can't see!
Right there in the middle!
If our Bride's wedding photographer had used our TRU-FLAT® binding technology and Mohawk panoramic paper, her wedding album would have looked like this: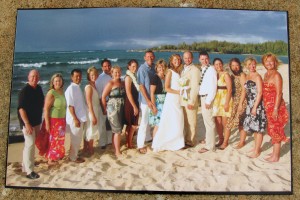 The difference is clear. Contact us or one of our panoramic paper distributors today. In the mean time, what are your wedding day stories? Of course we want to hear about the joyous nature of perfect wedding days, but let's be honest…if you've got a horror story, that's pretty interesting too. Tell us your story in the comments!