All blogs
Variable Data Printing: Increase ROI!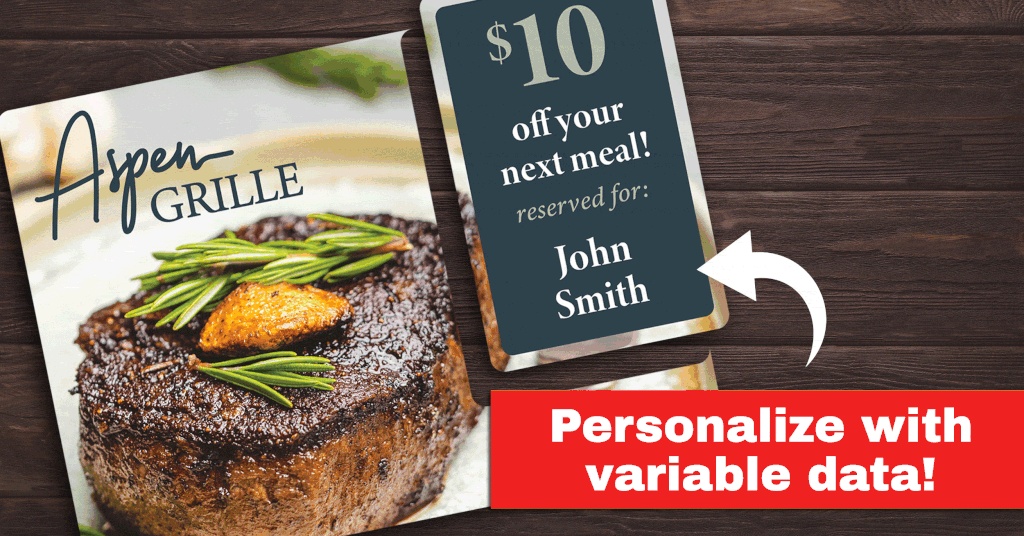 Direct mail continues to be a relevant, powerful marketing channel as email and other digital channels become saturated. Variable data printing and personalization are a great way to go the extra mile in connecting with a potential customer or client!
What is Variable Data Printing?
Often when printing, especially on a commercial offset press, the artwork of a printed piece stays exactly the same across the entire print run. Variable data printing, also known as VDP, allows for individualized elements across an entire print run. Using specialized software, fields in the artwork are programmed to auto-fill with information from a data sheet. Personalized, print-ready files are then generated.
A common application of VDP is using a person's first name in the artwork of a direct mail piece. This personal touch can help your piece stand out and hold a consumer's attention. In fact, according to MailShark, adding a person's name to a direct mail piece with variable data can increase response rates by as much as 135%!
You can populate your artwork with multiple variable data fields, and even vary the imagery in your direct mail piece! In the example below, this veterinary appointment reminder postcard is personalized with the pet owner's first name and their pet's name. Plus, the imagery changes based on whether the pet is a dog or a cat!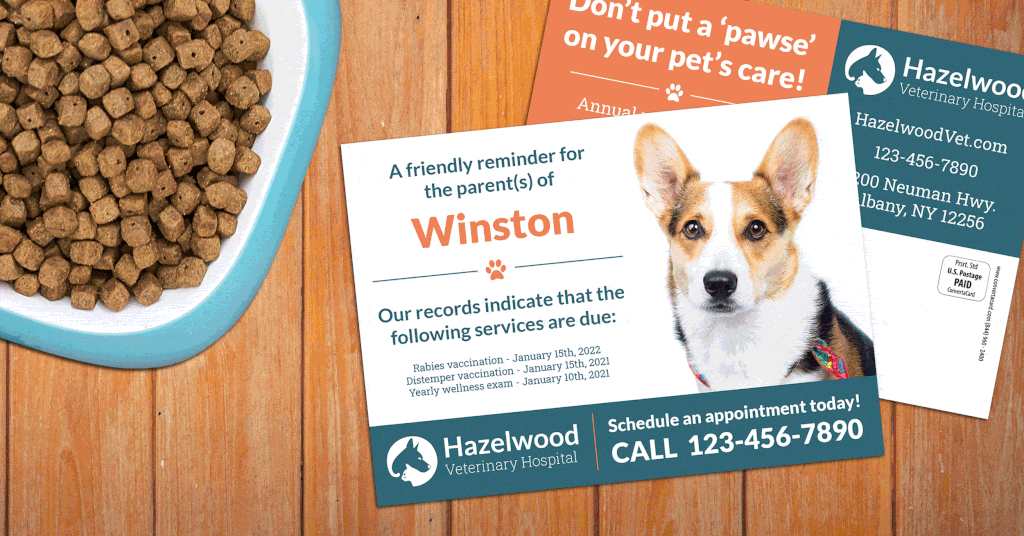 Fold 'N Go® Direct Mail Products from Convertible Solutions
Combine Fold 'N Go® mailers from Convertible Solutions with variable data printing & personalization and stand out from the rest of the mailbox!

Fold 'N Go® Return Mailers
Response mailings are a common way for nonprofits and other charities to engage with donors. However, outer envelopes can be difficult to customize, and producing/hand-fulfilling mailing packages poses a problem for cost-effectiveness.
With the Fold 'N Go® Return Mailer, the entire mailing package is condensed into a single piece with perforations and glues built in! Introduce your organization or mission in full color on the outside of this self-mailer, and recipients can easily respond using the built-in, perforated response panel and return envelope. The return envelope is already coated with a moisture-activated adhesive, just like a standard envelope!
Reduce production time- simply print, fold, trim and mail this all-in-one response mail solution!
Personalize any part of the mailer with variable data printing!
Plenty of design real-estate for images and detail related to your organization!

Fold 'N Go® Reveal Cards
A hands-on, interactive direct mail piece is a good way to attract a customer's attention. This unique postcard from our Fold 'N Go® family of products features one large, perforated peel-back panel perfect for sale reveals and more!
Leverage variable data to personalize the reveal card exterior with the recipient's name, as if it's a gift just for them!
A unique way to deliver dividends or exclusive deals to rewards program members!
Contact Convertible Solutions for FREE samples of Fold 'N Go® products!