All blogs
We're changing our name to Convertible Solutions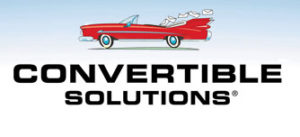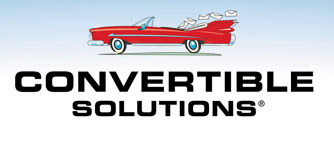 Convertible Brands was "born" in August of 2005.   We are proud to announce that we strive to provide our customers with exceptional innovative Solutions along with our full line of Convertible Brands products.  Convertible Brands Fold 'N Go FG009 Flyer was the Convertible Solution for Inter-State Studio & Publishing Company.  Inter-State is the fourth largest school portrait and yearbook company in the U.S.  It is also the largest family owned school portrait firm.  Inter-State is a strong leader on the cutting-edge of school photography and the creation of customized products for schools.  Their utilization of digital technology and marketing knowledge spawned a completely new business opportunity and the evolution of a new company, Convertible Brands.
Three years ago, Inter-State wanted a better way to present each child's portrait and they wanted to do it more efficiently.  Necessity became the mother of invention for Inter-State.  The management team developed a solution utilizing its Xeikon print engine with pre-converted paper stock.  They specified their need for pre-converted stock with perforations and co-adhesives applied before the printing process begins, thus creating a personalized marketing flyer which allows Inter-State to convert, print, fold, and send the flyer.  This eliminates the need for post-press conversion.  While the solution to its marketing problem seemed simple, the company faced one additional hurdle.  There was no place to buy pre-perforated, pre-glued paper.  After extensive searching, Inter-State realized they needed to produce their own.  Inter-State saw great market potential for pre-converted papers and they thought others would too.  Thus, a new company was formed, Convertible Brands. 
We at Convertible Brands have grown and developed top quality products and solutions for our customers.  Because our Convertible Brand product line of Fold 'N Go, Fold 'N Hold, and Fold 'N Secure are the first step in providing solutions to our customers, we changed our name to Convertible Solutions.  Our Convertible Solutions team not only offers you pre-converted substrates we also provide you with printing application solutions.  We offer commercial printing with both digital printers and traditional printing equipment.  Whether you need to find the right form for your application or are in need of commercial printing, marketing solutions, or mailing and fulfillment services, we're here to work with your team to develop a solution that meets and exceeds your needs and expectations.  
Start it up… give your Convertible Solutions representative a call today!