All blogs
Why You Can't Ignore Pinterest and Google+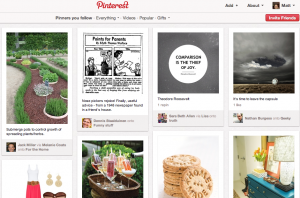 Beautiful imagery is at the forefront of our double thick impact cards. We firmly believe good information and a beautiful design are at the forefront of a successful direct marketing piece. We've talked in the past about how integrating your direct marketing and social media marketing is extremely important with tools like Twitter, Facebook, LinkedIn and other tools. Two relatively new entrants into the social media race are Pinterest and Google+.
You probably are wondering if these two new platforms are worth your time. They absolutely are. According to this article, Pinterest drove more referral traffic than Twitter in February. Two conclusions can be drawn from that. First that Pinterest is not a flash-in-the-pan fad, and the other that it is worth your time and effort to have a presence there.
Google+ has been received somewhat critically, especially after it added more weight to search results found inside G+. From a business perspective, you are most concerned about getting return on what you've invested. If Google adds more weight to its algorithm to results found inside G+, then ignoring it is simply not sound business strategy. The pessimism of the previous two articles is being refuted by Google, just over the weekend at South By Southwest Interactive. Common sense also says that it takes time for a new network to catch on, even if it is launched by Google. Twitter, for example, grew from 60,000 tweets per day at its launch in 2007 to an estimated 300 million per day as of 2011. The Hangout feature on G+, where users can video conference together, is extremely valuable. Imagine being able to hold a focus group with your customers from anywhere in the world. G+ gives you that ability.
Social networking is always evolving, and paying attention to it can be exhausting. Figuring out what's worth your time, and what isn't, can be difficult. One thing is for sure. Pinterest and Google+ are worth your time.