All blogs
1:1 Print in an Internet World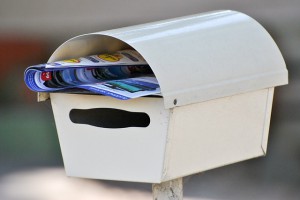 Cell phones. iPods. Laptops. Tablets. Where, in the ever-expanding channel mix, is there room for print? The Print Council recently put out a brochure, "Why Print? The Top Ten Ways Print Helps You Prosper," listing ten reasons marketers should include print. Let's look at several of them as they relate to a specific type of print—1:1 print—with our own take on why marketers can't live without it.
Print stays put.
Unlike e-mail, which disappears within hours beneath hundreds of other e-mails, print stays where you put it. If it's a personalized piece, the recipient might even tape it to the wall or tack it to a bulletin board. It's not unusual for people to hold onto 1:1 print pieces for weeks, even months, after the promotion has expired.
Print is portable.
With print, there are no cables or wires. No batteries to run down. It doesn't have to be turned off on an airplane, and no software needs to be updated. It's readable from all angles, and you can scan entire pages quickly, even multiple pages at once.
Print drives higher ROI.
Direct mail has a proven relationship to ROI. When you pair that with segmentation, targeting, and relevant personalization, ROI goes up even more.
Print drives online behavior.
Web sites are powerful marketing tools, but something has to drive traffic to them. More and more, marketers are seeing that as print. Use print, and traffic (and revenue) goes up. Drop print, and traffic goes down. According to a recent ComScore survey, online consumers who received a printed catalog were nearly twice as likely to make an online purchase at that retailer's Web site.
So want results? Think print! More specifically, think 1:1 print.