All blogs
Are QR Codes Your Best Fundraising Tool?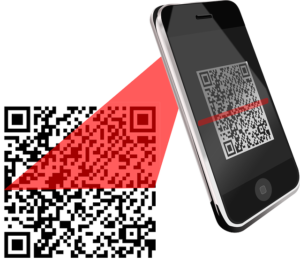 Okay, QR Codes probably aren't your best fundraising tool, but they certainly can be a critical part of the mix. Adding QR Codes to your fundraising letters, in-store displays, and other fundraising materials can increase your donations significantly. Why? QR Codes make donating easy and immediate. They take advantage of the spontaneous desire to give.
According to the Razoo Foundation, an IRS-recognized public charity that manages donations for other charities, scanning QR Codes is one of the most popular ways to donate money. Razoo recommends four ways for donors to "scan to give."
QR Code links to PayPal.
By using PayPal, donors don't have to manually enter their credit card information. PayPal is simple, secure, and a known quantity. By posting QR Codes at the registers of its stores, for example, Cinnabon was able to raise $3,800 for Share Our Strength, an anti-hunger organization.
QR Code links to a merchant account.
The donor scans a QR Code and enters his or her credit card information. Anyone with a credit card can make a donation immediately.
Text-to-Give.
Donors scan a QR Code and charge the donation to their cellphone account. Most cellphone users are familiar with this method of payment and have a comfort level with it.
QR Code triggers a cash or in-kind donation.
Instead of donating money, individuals can support the organization by scanning a QR Code on printed pieces or in-store displays.
For each QR Code scanned, participating businesses will donate cash or product to the nonprofit. For example, Heinz ran a fundraising campaign in which diners were invited to scan bottles of Heinz ketchup. For each scan, Heinz donated $1 to the Wounded Warriors Project.
There are multiple ways to use QR Codes to tap into spontaneous generosity. Which one will work best for you?