All blogs
Are You Listening? Or Just Talking?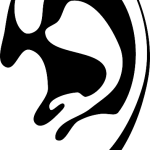 In your marketing communications, are you building relationship or just selling? What was your last mailing? Was it a catalog? Promotional offer? Sales letter? That's one-way communication. True communication is a two-way street that involves both speaking and listening.
If you are doing more talking than listening, how do you start a conversation? Here are some ideas.
Send out printed surveys and encourage feedback. Offer a discount or coupon when surveys are returned.

Use direct mail with personalized URLs to send people to personalized micro-sites where their responses can be automatically appended back into your marketing database and you can easily take advantage of what you've learned.

Use pop-up surveys on your website to capture customer attitudes online. Use customer email addresses to link comments back to the record for that individual in your larger marketing database.

Use your company newsletters as feedback mechanisms. Print customer letters (post positive and critical) and address the issues in a way similar to what magazines do.

Read comments to your blog posts, customer reviews of your products, or track conversations about your company in social media. When you see patterns, address those issues in company newsletters, on your company's Facebook page, and other channels. Let your customers know that you are really listening.
If a customer has bought from you once, that person is already convinced that they can trust your company. Developing two-way communication with those customers reinforces that relationship and increases the chances that they will buy from you again.
Ear image courtesy of Pixabay.