All blogs
Boost Your Mailing Results!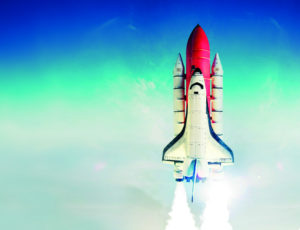 Did you know that 22% of consumers base their purchase decisions on information they receive in the mail?* That's great news for marketers. But with increasing pressure on marketing budgets, you still want to make every direct mail dollar count.
Here are three overlooked ways to boost your mailing results and maximize your investment.
1. Address correction.
According to the U.S. Postal Service, 5% of standard mail is thrown away because it is undeliverable as addressed (UAA). In other words, there is something wrong with the address (misspelled street name, address uses "Road" instead of "Court," etc.), so it never reaches its destination.
How does this impact you? Let's say you are using a segmented, personalized mailing to announce a new location. Assuming it is a bestin- class lead generation campaign, according to PODi's "1:1 Response Rate Report," it should generate around a 10% response rate. This means that, for every 10,000 pieces mailed, you should be getting 1,000 responses. If 5% of your mailers are UAA, however, you're only getting 950 responses. That's 50 responses left on the table! What are those additional 50 responses worth to you? Running your list through address correction is a simple way to maximize your investment in direct mail.
2. Advanced address correction.
Did you know that, according to the USPS, 17% of Americans change addresses every year, but only 60% of those changes get filed with the USPS?** In fact, BCC Software has found that only 6% of mailing addresses are successfully updated with National Change of Address (NCOA). NCOA is an important first step in catching movers, but it's an incomplete solution. Depending on the level of service you order, it may also catch only moves filed within the past 18–48 months.
To get more out of your list, you can run it through private change of address (PCOA) services. PCOA can find moves that are not reported to the USPS and can often correct address changes as far back as 15 years. In fact, additional processing through an advanced resolution or PCOA service can provide 2% more movers. If you're mailing 10,000 postcards, that's an additional 200 people you'll reach.
What's that worth to you?
3. Bad address suppression.
Sometimes boosting results isn't just about targeting people who are most likely to respond. It is also about not targeting those who won't. Suppression services will flag records in your list that are unlikely to respond because they have registered for the DMA's "do not mail" service, have an address in a prison or extremely low-income area, or are deceased. In a recent analysis of five client mailings, BCC Software saw an average return on investment of 300% for deceased suppression alone.
Don't leave money on the table. You work hard to develop your list. Get the most out of it!
• "Essential Guide to Direct Mail Marketing: 2015," Direct Marketing News.
** "Using Proprietary Change of Address (PCOA) Processing to Enhance Mail Deliverability," Relevate, (2010).
Article drawn in part from "Finding the 5 Bottom Line Impacting Gems in Your Data," BCC Software, (2015).