All blogs
Convertible Solutions MultiLoft® Textured Sheets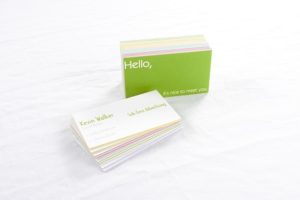 Convertible Solutions' MultiLoft® line of papers offers a variety of thicknesses and textures to help meet your customers' variety of needs. MultiLoft started with the textured sheet. We recognized that customers were looking for unique finished pieces in thicknesses that could not be easily achieved on a digital press. Paired with our cohesive glues, the textured sheets filled the need for ultra-thick, distinctly tactile finished cards, and the MultiLoft journey began.
UltraWhite MultiLoft Textured sheets are available in both 16pt and 14pt (White available in 16pt) to make sure that any digital press can produce the piece you need. Once printed and sealed, sheets can be cut into cards of any size or even die cut into specialty shapes for coasters, ornaments, or one of a kind pieces. Add even more dimension to the piece by pairing the textured sheets with any of our color inserts, or by offering dual textures with wood, glitter, or even a soft touch for the opposite side of the card.
Click here to see all of our MultiLoft sheet options. Call 866-832-0217 or email info@convertiblesolutions.com with questions.