All blogs
Convertible Solutions Presents MultiLoft at Dscoop8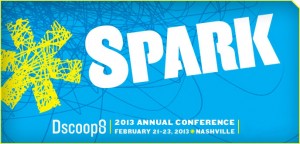 Convertible Solutions will be demonstrating MultiLoft™ Sheets and Accents in booth 412 in the Solutions Showcase at Dscoop8 at the Gaylord Opryland in Nashville February 21-23rd.  MultiLoft allows the creation of 34 point stationery quality cards on the HP Indigo press.
"As basic printing applications move from paper to tablets, the quality of the printed page increases in importance for those occasions where beautiful printing is expected," explains David Williams, Director of Business Development for Convertible Solutions. "MultiLoft combines the flexibility of digital printing with the emotional impact of beautiful letterpress craftsmanship."
The MultiLoft sheets function similarly to the Double Thick Impact Cards that Convertible presented at Dscoop7. Each sheet is 17 points thick with pressure sensitive cohesives on the back. After printing in a standard digital press, the front and back sheets are assembled back to back. The pressure from the trimming clamp seals the sheets together into an impressive 34 point card. After assembly, the sheets can also be die-cut into specialty shaped cards.
Convertible Solutions will also demonstrate MultiLoft Inserts which have cohesives on both sides and can be placed between the MultiLoft sheets to create a 51 point triple thick or a 68 point quadruple thick card.
Digital printers and designers can add a colorful touch of elegance to business cards, invitations, menus or holiday cards with MultiLoft Accents. The bold, richly colored stocks can be combined with MultiLoft White, Ultra White or Softwhite stocks to form a unique 29 point card that features a different color of paper on each side.
MultiLoft Accent sheets are available in Red, New Black and Mahogany. These papers have been coated for printing with white or metallic ink on an HP Indigo press or full color printing over the top of white ink.
Convertible Solutions is a bronze sponsor of Dscoop8. Dscoop was founded in 2005 as an independent community of graphic arts business owners and technical professionals who use HP Indigo and Scitex equipment and related solutions. The annual conference is the organization's most important gathering, where members can build partnerships, alliances and relationships that impact their business for years to come.