All blogs
Create Custom, Short Run Promotional Magnets!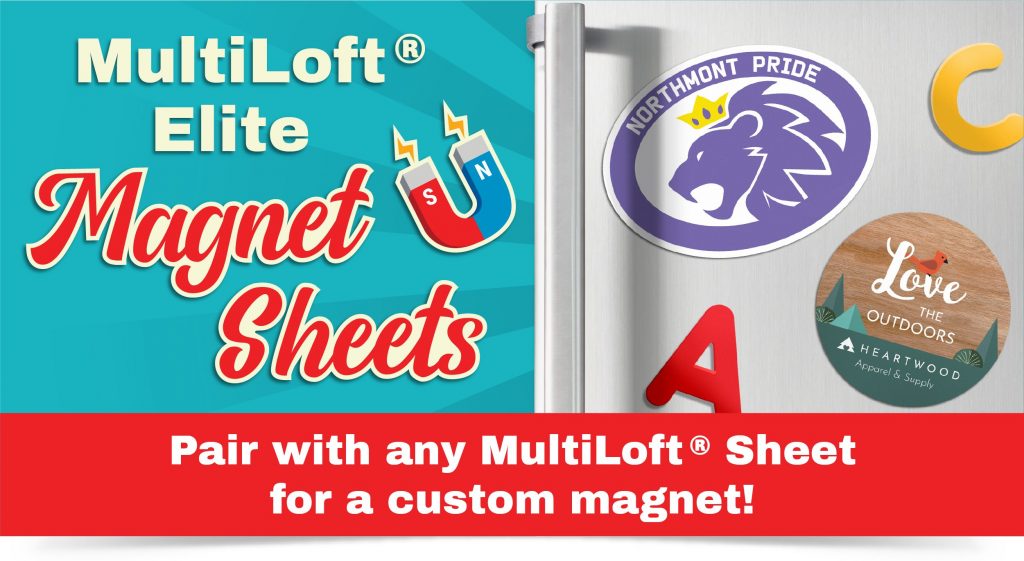 A: Print your design onto whatever MultiLoft® Sheets you choose
B: Collate the printed sheets with the MultiLoft® Elite Magnet Sheets, ensuring the cohesive sides are touching
C: Use the pressure of your own in-house trimmer (300psi) to bond the MultiLoft® cohesive, and trim or die-cut the finished, custom magnet!
With MultiLoft®, it really is that easy to make short run promotional magnets!
Another advantage of MultiLoft® Elite Magnet Sheets is that MultiLoft® Sheets are available in substrates typically not available for magnets, including soft touch paper, kraft paper, and more! Also, it's easy to integrate variable data for greater personalization, such as names or design variations!
Contact Convertible Solutions for more information & free samples of MultiLoft® Elite Magnet Sheets!
New to MultiLoft®? Watch a short introduction to this innovative digital printing solution and learn what YOU can create with MultiLoft®!