All blogs
Elements of Award-Winning Campaigns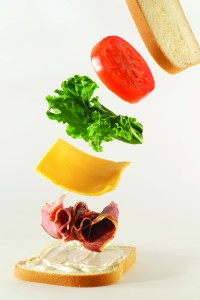 Have you ever wondered what goes into an award-winning marketing campaign? Sometimes it's crackerjack marketing copy. Sometimes it's stunning images. Increasingly, however, the elements that put these winning entries over the top are less obvious.
Marketers of all sizes should pay special attention to these hidden elements because the principles behind them can work for your marketing campaigns, too.
What Makes Them Win
Whether it's 1:1 marketing or a more traditional campaign, judges are looking for more than single-dimension marketing. An individual element may be spectacular in itself, but it's not going to win awards.
What does? Listen to Kenneth Fadner, publisher of Media magazine, announcing the winners from the publication's most recent marketing competition:
These awards reinforce our firm belief that the process of buying, planning, and strategy is every bit as creative as rendering storyboards for print, TV, or online ad campaigns, and is taking on increasing importance within the industry.
In other words, great marketing is a holistic process that takes into account multiple elements of marketing, from creative to media selection. Let's look at five of them here.
Multiple media, including print.
The Internet and e-media are increasingly the rage, but marketing campaigns using multiple media channels, including print, are the most successful. The key is understanding which media are most effective for each element of the campaign, then using the best of each to accomplish your goal.
Unusual spins on traditional media.
Just because it's print doesn't mean it has to be boring. One Media award-winner used a vertical gatefold tipped onto the cover of a magazine to catch attention. In your marketing, imagine using personalized teasers to get recipients to open a tip-on, then exposing them to a personalized message underneath!
Reader interaction through personalization.
If you can encourage people to interact with (and, better yet, create) their marketing pieces, they are more emotionally connected and more likely to act on them. "Create your own" brochures (personalized brochures on everything from home décor to travel itineraries) are great examples accessible even to small and mid-sized businesses.
Knowing your audience.
Award-winning marketers know their audiences. They match the message and the medium to the habits and preferences of the people receiving them. Are recipients most likely to respond using the phone? Personalized URLs? General URLs? QR codes? Award-winning marketers know their audiences and design their campaigns to them.
Tracking and measuring goals and results.
Finally, we see many award winners carefully tracking and monitoring their results. These campaigns are so effective because these marketers are setting realistic goals ("How much do we want to increase conversion rates? Decrease cost per lead?") and test, measure, and monitor their results on a regular basis.
When you know what works, you can build on what's effective and ditch what isn't. This gives you the freedom to innovate and maximize your profits!