All blogs
Exhibits at Graph Expo and Converting 2007!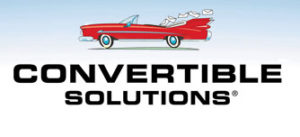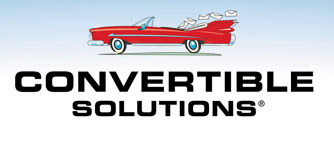 For Immediate Release
September 14, 2007
 Convertible Solutions Exhibits at Graph Expo and Converting 2007!    
Sedalia, Missouri – Convertible Solutions was among the top companies displaying graphic arts, prepress, commercial, package printing and converting equipment and supplies at Graph Expo and Converting Expo 2007 in Chicago.  This was one of the world's largest and most impressive exhibitions and conferences of its kind this year, with over 650 exhibitors and over 31,000 attendees.
Convertible Solutions, headquartered in Sedalia, MO participated in this prestigious show at McCormick Place South, September 9 – 12, 2007.  "We had fun with the build-up and setup of our unique booth display which included 3 oversized (one over 7′ tall) versions of our Fold 'N Hold, Fold 'N Secure, and Fold 'N Go products.  The display included our FG007 Coupon Mailer, FG008 Response Self Mailer, and our newly unveiled FH120 Presentation Folder products.   We enjoyed the questions and compliments on our booth design!  Check out some pictures below"  said Michelle O'Donnell, Marketing Manager for Convertible Solutions.
"We're pleased to be a part of this premier global event.  There is no more important place to gather information on new techniques and technologies in the commercial, package printing and converting industry than in Chicago" said George Fry, Managing Director, for Convertible Solutions.  Graph Expo and Converting Expo 2007 offered equipment, supplies, technology, software and hardware for all facets of the industry, including large and small commercial printers, quick printers, package, envelope and box printers and converters, prepress and production service bureaus, reprographic houses and other graphic communications businesses.
We showcased our products, solutions and upcoming web-design-to-print computer co-creation capabilities.  Hope you stopped by booth 1277 during the show and got to know some of our staff.  Check our website often for solutions updates and to get all the details on our products.
From digital presses and workflow software, to new ink-and toner-based technologies and large format hard copy output, to package prototyping, printing, converting, finishing and binding equipment.  Graph Expo and Converting Expo 2007 hosted a broad array of educational seminars, providing insights about new techniques and technologies, industry trends, and strategies for improving business profitability and efficiency in today's market.
Complete information about attending Graph Expo and Converting Expo 2008 can be obtained by contacting the Graphic Arts Show Company, 1899 Preston White Drive, Reston, VA 20191-4367, phone (703)264-7200, fax (703)620-9187, by email at info@gasc.or, or visit their website at http://www.graphexpo.com/